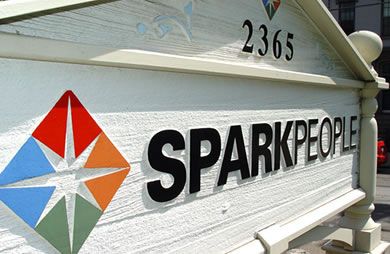 Congratulations on starting a SparkTeam! As a SparkTeam leader, there are lots of ways you can customize your SparkTeam page.

How do I set Team goals?
Under the Message Board forums on your Team page, you'll see a section for Team Goals. To create goals for your Team members to join and track, click the ''Add/Edit Team Goals'' button in the bottom left corner. Then click the ''Add a New Team Goal'' button and follow the steps to create a goal for your Team. There is a limit of five goals per Team. Goals can be related to nutrition, fitness, overall health, or something specific to the purpose of your Team. If you want the Team Goals section of your page to show a progress bar, showing how your Team is doing, you must enter a Target Number when creating your Team goal; otherwise, your goal will not have a progress bar next to it (an optional feature).

How do I make a Team Announcement?
Only Team Leaders can make announcements, which will be listed at the top of the Team wall for 48 hours.. You can make announcements to let your Team know about new challenges, goals, or anything else that's relevant to your Team. To post an announcement, type your message on the team wall, check the box for ''This is a Team Announcement,'' then click ''Post Now.''

How do I select sticky topics?
You can make up to three threads in each of your Team's forums ''sticky,'' which means they will stay at the top of the forums. For example, if you have a thread in your Introduce Yourself Team Forum for new members to say where they are from, you might want that to stay at the top so it's the first thing they see as they look at the threads in that forum. To select your sticky threads, click on the name of the thread you want to be sticky. Below it, you'll see links that say ''Make this the 1st (2nd or 3rd) sticky topic.'' Click on any of the appropriate links to make it sticky! You can ''un-stick'' a topic too, if you choose. To do that, click on the sticky thread. At the top, next to the ''Sticky Topic'' icon, you'll see a link that says ''Remove Sticky.'' Click there to remove any sticky topic.

How do I appoint another leader, change leadership to someone else, or remove myself as a leader?

Continued ›
Article created on: 8/11/2006