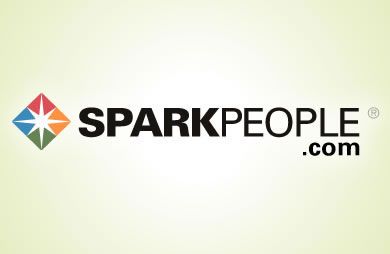 Hello Everyone!

I'm Chris (SparkGuy), the Founder & CEO of SparkPeople. Thanks for being a member of the site! This is the first in a new series of articles in which I'll be updating the SparkPeople Community on topics that I think our community might like to know about.

The name "State of the Spark Address" obviously borrows from the US President's "State of the Union" address. Not that I'm important, but I just thought it was a fun name!

This first address will talk about how and why SparkPeople is a free site. We get many questions about this. The answers help show that SparkPeople is a different kind of company with a different kind of mission. We truly want to help individuals and the world.

On with the address…


How Can SparkPeople Be Free?


Personal History
Back in the 80's and 90's, I developed a personal improvement program while conquering shyness and anxiety as a child and young adult. This program combined elements that help improve your body (fitness, nutrition, etc.) with elements that improve your mind (goal-setting, stress management, leadership, etc.). For example, I set a goal to do 10 minutes of fitness almost every day and turned this into a healthy and fun habit. It became as ingrained as brushing my teeth and helped change my life.

While working at Procter & Gamble after college, I accidentally motivated a woman to lose 50 pounds using this same program. She told me this changed her life. I said to myself, "Hmm…this could somehow become a business that helps many people someday."

First Company
The results of using this program for me were incredible. I had more energy and enthusiasm for life than ever. This gave me the passion and energy to leave my job at Procter & Gamble to eventually start an online auction site named Up4Sale with a friend in 1996. By focusing on PEOPLE, Up4Sale grew into the second largest person-to-person auction site behind eBay—well behind eBay, but second place was good in that category! Our company became eBay's first acquisition just before their IPO, and then I worked at eBay for three years.

SparkPeople Mission
After meeting my wife at eBay (we have the same birthday and met on that day at an eBay offsite), I realized that my improvement program had directly led to my personal and professional success, and that it was replicable to all types of goals (like the woman who had lost 50 pounds). So, I dedicated the rest of my life to Sparking millions of other People to reach their goals, by starting a company named (you guessed it) SparkPeople.

Continued ›
Article created on: 9/13/2006