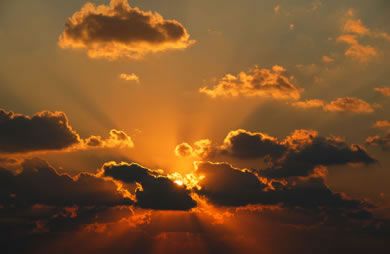 Couldn't all of us use a little motivation from time to time? Recently, one member inspired everyone here at SparkPeople, and we think her story can help you too. Donna (DONNA999) may be several pounds away from her goal, but as a busy mother of two with a demanding job, she's like so many of us—learning from mistakes, making gradual changes, seeing progress and facing pitfalls. We're going to follow her as she uses SparkPeople to reach her goals. If you missed her first two entries, read "Donna's Ah-Ha Moment" and "Donna Slips into a Size 12" before you continue below and see where she is now!
6/30/05
I was looking through my workout log book the other day (which I would recommend to everyone because it's a great way to keep up with your progress) and was amazed at how far I have come since I started the beginning of March! In a little over 90 days:
I've gone from struggling to run 1 minute intervals to running 40 minutes.
I now have energy to play with my kids instead of just sitting on the couch, too exhausted to move.
I can now stand up from the floor without having to roll over or find something to pull myself up with.
I have the energy to try things I've wanted to try for years, like scuba diving and hiking.
I've gone from size 16/18 to size 12, and I don't feel as embarrassed about how I look.
The list goes on and on. The rewards of getting in better shape are so great that I could kick myself for not doing this earlier. Why have I waited so many years?

I guess I'm in a mushy mood this morning so you'll have to forgive me but I do want to say thank you to SparkPeople and to all my Spark buddies who have helped motivate me. I still have a lot of weight to lose, but I know I can do it with this program and with the support of my friends.

7/1/05
I took off work early to take the boys to the movies. I ate popcorn and a small handful of my son's M&Ms. I planned eating popcorn as one of my snacks, but the candy was a temptation I couldn't resist. Darn, I have such a sweet tooth! I scaled back on dinner to make up the difference so I didn't go over, but I don't think choosing candy over fresh green beans and salad was a very smart trade.
Continued ›