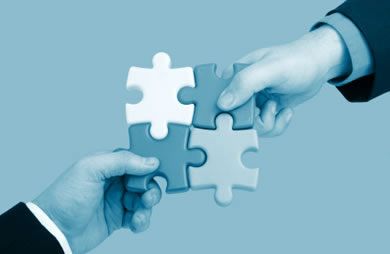 Let's take a break and have a little fun!

Dieting is important business, but that doesn't mean we have to take it so darned seriously. Time to play a game!

Below are some jumbled up words and short phrases. See how long it takes you to solve the puzzles (answers are below with a short explanation).

Hint: Each word spells out a major SparkDiet principle, one that's proven to make a difference in weight loss success. Keep these principles in mind as you make your nutrition and fitness choices this week.
IRLACOSE
VAITOMTNIO
REHTA HHLATE
SNTFIES PGINANLN
WOT UNPODS
ROTHS ROTSKOWU
GITHE PCUS
TENMUMOM
SCYNTSIONCE
MOCNIYTUM
EVEDARUNT
ANSWERS
CALORIES
The Calorie Equation: To lose one pound of weight in a week, burn 3500 more calories than you take in (or 500 calories per day). The USDA, FDA and a host of medical studies all agree that the only foolproof way to lose weight is to use up more calories than you consume. When calories are left over, they are stored as fat—no matter what food source they came from. To learn more about the importance of calories, read "USDA and SparkPeople Agree: Calories Count!"
MOTIVATION
Motivation and behavior modification are just as important to weight loss as fitness and nutrition. We believe that you can stick with any weight loss program as long as you stay motivated. Certain motivation techniques have been proven to have as much or more of an impact on long-term weight loss as what you eat or how you spend your gym time. Check out the Motivation Resource Center for more motivational tools.
HEART HEALTH
The SparkPeople nutrition program is based on American Heart Association guidelines. One of the most trusted health authorities, the AHA advocates a balanced, low fat, low cholesterol, low calorie diet. The AHA does not encourage starvation or deprivation dieting, but declares that a healthy menu can be delicious, satisfying and nutritious. See your Nutrition Tracker in action!
FITNESS PLANNING
The SparkPeople fitness program is based on American College of Sports Medicine guidelines. ACSM is the largest and most respected health and exercise organization in the world. For weight loss, they recommend aerobic activity at least 30 minutes per day, 5 days per week. Strength training is integral as well, to improve overall health and the fat-burning effectiveness of your entire program. ACSM urges exercisers to start small and build up slowly by listening to your body and remaining consistent. They also encourage people to follow good workout practices, such as warming up, cooling down, and stretching. For more exercise ideas, use your Fitness Planner today.
TWO POUNDS

Continued ›
Article created on: 5/26/2005