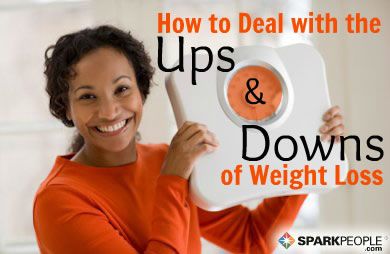 I sat listening quietly to the women in my monthly weight-loss support group talk amongst themselves over the conference line. Marge was sharing how happy she was to be back to her regular daily walks after months of being derailed by her broken ankle. She was sad that five pounds had crept back on but felt determined and ready to get back down to her pre-injury weight. "You can do it!" Sue cheered, "I remember you gained 20 pounds the year your mom passed away, but you got back down to maintenance. If you can take off 20 pounds, five will be a walk in the park."

Every month, the group members reconnect to swap stories, support one another, and share anything new they have learned in the field of weight loss to help them continue their journeys. Some are maintaining at their goal weight; others are still looking to pare down. They range in age and life experiences, but what they all have in common is resiliency. Each one of them has experienced setbacks, and not a single woman has given up!

There are a lot of personal strengths that are helpful for achieving permanent weight loss: determination, perseverance, self-discipline, even organizational skills. However, the one strength I believe to be vital is resiliency.

Resiliency is the capacity of humans to come out of extreme shock, damage, injury and trauma and get back to normal life. However, Robert Brooks, author of The Power of Resilience, feels that we should not foster a resilient mindset just to safeguard against the possibility of unfathomable crisis and tragedy. His research has led him and others to believe that a resilient mindset will help us handle even the "minor" setbacks, disappointments and problems of ordinary living.

Another author and researcher in the field of developing resiliency is Emily Werner. She states, "Resilience reflects the concept of 'reserve capacity.' It helps us prepare for future adversity and enables the potential for change and continued personal growth."

I particularly like this concept as it relates to permanent weight loss, which requires adjustments to one's habits and lifestyle. Many who achieve and maintain their weight-loss goals report that they have changed not only in body size but also in mental toughness, finding strength, perseverance, and determination they didn't know they had—and developing, sometimes for the first time in their lives, the inner belief that they can succeed at whatever they put their mind to. Along with weight-loss success came increased confidence and self-esteem, not necessarily because of their new body, but because of their success at reaching a goal.

Continued ›
Article created on: 9/17/2013