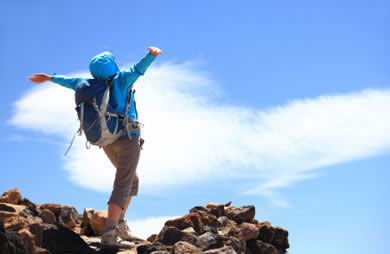 Cheers to a boy who didn't know any better.

Cheers to a man who didn't let a little thing like reality stand in his way.

Cheers to a self-taught musician whose creativity and skill is the stuff of legend.

Cheers to Art Tatum, maybe the greatest jazz piano player who ever lived.

Art Tatum was remarkable before he was good. Blind in one eye, partially-sighted in the other, Art idolized Fats Waller like many boys did in the 1920's. He wanted to play the piano, and he wanted to play like Fats.

That's where he began. Where he ended up proves what you can do by shedding your self-imposed limits.

Born in Toledo, Ohio, Art stubbornly refused to close his dream off in fantasyland. He taught himself to play using Braille and piano rolls, and listening to the radio and phonograph. He imitated, he copied, he improved.

But here's the really amazing part – Art didn't know he was sometimes listening to two people playing. When he practiced, he was learning to play two parts of the same song at once! He had no idea, but he did it anyway. He learned it so well that years later, Oscar Peterson heard Art playing and thought ART was two people. He wasn't the only one.
Continued ›