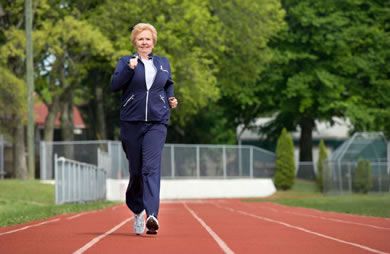 The house is a mess, the kids need a ride somewhere, you haven't sat down in hours, and you have 10 minutes to eat something.

It's 1 p.m., you've been working non-stop to finish a project because your boss is breathing down your neck, and it's time for a quick, 20-minute lunch before getting back to the grind.

We often face situations similar to these two. Normally, we choose to think one step ahead. "I am tired, hungry and stressed out. I need to eat something quick. I don't care what it is!" Unfortunately, those decisions come back to haunt us in the future, only adding to the stress already in our lives.

After a long day with the kids, doing laundry, reading books, and working on night school homework, you might have to decide between exercise and a couch that is screaming your name. Another difficult decision we face on a regular basis, and once again we often choose to think one step ahead. "I need to rest – I'm so drained!"

The difference between one step ahead and two steps ahead can mean the difference between staying on the fitness roller coaster or achieving your goals. Two steps ahead, we are still tired, stressed and cranky, BUT also determined, committed and able to see the big picture.
Continued ›
Article created on: 4/12/2004