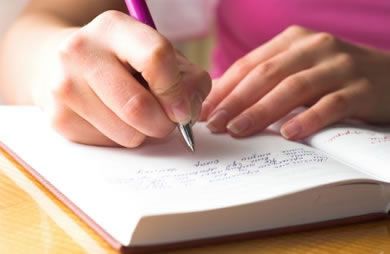 Athletes do it. Chess players do it. Novelists, successful scientists and even salespeople do it. These days, everyone who wants to make big things happen is planning ahead in order to succeed. What about you? When it comes to planning ahead to reach your goals, are you falling in line or falling behind?

Thinking ahead can help you achieve your goals and, even more importantly, bounce back faster when you're met with unexpected failures or setbacks.

What can you do today to make sure your health and fitness goals are met tomorrow? Maybe you need to pack a lunch to avoid that daily fast food fix, stock your pantry with healthy snacks so you have something to munch on, make a new bedtime routine so you get all the shut-eye you need, or sleep in your workout clothes so you'll have no excuse to miss a morning workout.

Thinking "two steps ahead" means utilizing the present to make it easier to achieve your goals in the future. What are you waiting for? Here's how to do it now, before you waste a few more minutes or lose your motivation altogether.

Think about Your Actions
Take some time to envision yourself reaching your long-term goal, whether it's losing 40 pounds, running a 5K, or reducing your cholesterol. All of these big goals can (and should!) be broken down into specific behaviors that will increase your health and wellness. Losing 40 pounds may involve reducing and tracking your calories while also starting a consistent fitness program. Running a 5K starts with your first step, then requires a plan to slowly build endurance over several weeks. And reducing your cholesterol can happen when you make heart-smart food choices and increase your daily activity.

Taking it a step further, each of these action steps requires a plan or "mini goal" if you're going to achieve it. Maybe you'll aim for a specific number of exercise minutes per week, servings of fruits and vegetables per day, or miles per month. Achieving these goals is easier when you start thinking ahead and formulating a process that fits into your schedule. When you spell out exactly what you're working on, it will be so much easier to track progress toward your mini-goals and stay on course toward your bigger goals.

Head Off Potential Hurdles: Prepare Your Plan B
You've planned to exercise three times a week and you're sticking with your program really well. Your workout wardrobe is freshly laundered. You've commandeered a babysitter during your evening runs. Best of all, you've scheduled your exercise sessions like appointments in your calendar. You're doing great.

Continued ›
Article created on: 5/29/2012