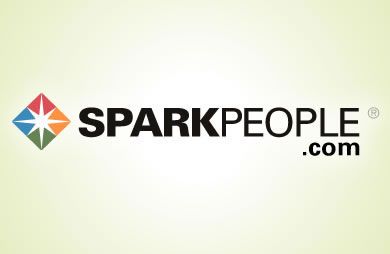 SparkPeople's Friend Feed allows you to keep up with your mutual SparkFriends, and helps them to stay up-to-date with you more easily, too! Put simply, your Friend Feed shows all of the SparkPeople Community activities of your friends in one place.

Your Friend Feed can contain the updates for the following activities:
Weight Lost (when someone weighs in)
Every 250 fitness minutes tracked
Every 1,000 SparkPoints earned
Joining a SparkTeam
Adding a friend
Making a blog post
Commenting on a blog
Adding new photos
Sharing a recipe
Rating a recipe
Giving a SparkGoodie
Receiving a SparkGoodie
Commenting on an article
Commenting on a SparkPage
Status changes
Who Sees My Friend Feed?
When we talk about Friend Feeds, we're really talking about two things:
Your Friend Feed page. This is a page that only YOU can see. It includes updates from all of your mutual friends in one place. Click here to see your Friend Feed now.

Your Activity Feed. This is what your MUTUAL FRIENDS see about you. Your Activity Feed collects your most recent activities (according to your preferences) and displays them on your public SparkPage. Your Activity Feed is also "fed" into the Friend Feeds of your mutual friends, which means that when your mutual friends look at their Friend Feed, they'll see your updates along with updates from all of their other friends, too. Click here to see your Activity Feed.
Privacy Settings
We realize that you might not want to share all of the activities listed above with others, but keep in mind that all of these actions are already public to the Community. The Friend Feed simply puts it all in one place. By default, all of the activities above will show up in your Activity Feed (with the exception of weight lost, which is private by default). Note that you can edit these settings any time by clicking here and you have the option to remove your Activity Feed from your SparkPage.

Only your mutual friends will be able to see these updates about you (and vice versa). A mutual friend is someone who has added you as a friend AND whom you have also added as a friend. You can click here to use our Mutual Friend Finder to find out which of your SparkFriends are "mutual" friends. Other members who aren't mutual friends will NOT see these updates about you. The one exception to this is Status changes (more info below). If you update your status, and choose to make it public, anyone who visits your SparkPage will see it.

Continued ›
Article created on: 3/16/2009