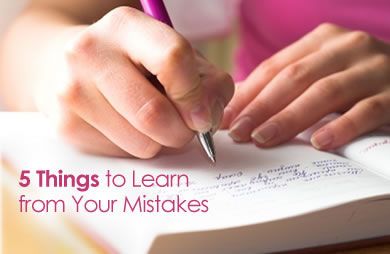 I've always known that I'm a bit of a perfectionist. In high school, a B was never enough. In college, being in the middle of the bell-shaped curve wouldn't do. While the do-everything-perfectly mentality has pushed me in my adult life to advance my career and start my own business, my Type-A personality hasn't always been a blessing. In fact, it's taught me much over the years, namely that not being perfect at everything is OK—even better at times.

Earlier this year, I had one of the most difficult—and memorable—months of my life. I lost a grandparent, ran my first marathon, and found myself putting in 60+ hours a week during a challenging time at work. Within 30 days, despite the exhilaration at my marathon achievement, I was spent. Emotionally and physically drained, I kept working. Kept pushing. Kept running. I made the mistake of thinking that if I went harder and harder in all areas of my life, eventually I would push through to the other side, fixing my work-life balance issues, aching hips, and sagging energy levels. But that wasn't the case. The harder I pushed, the more my life pushed back, eventually crippling me for a full week of "why me?" crying and anger that I couldn't have what I wanted. I was an adult, acting like a child and throwing a total tantrum, complete with outburst, and arms and legs flailing in disgust at my own self.

After a week of this, I had what you might call an epiphany, or as Oprah might say, an "ah-ha moment." I realized that my dedication and drive for perfection, which I thought had been a good trait, was holding me back. It was stopping me from being happy, and that it was keeping me from accepting some realities: that my hip was injured and I would have to take time off from running, that my grandfather really was gone, and that working more hours wasn't (ironically enough) getting the job done. In a flash of a moment, I realized that I was making a huge mistake: I was fighting against what was. And I was paying the price.

I immediately made a pact with myself to not fall into this trap again, but to learn from my mistakes. I learned the power of taking time off, listening and respecting my body, going with the flow, being easy on myself and finding happiness in the present. I, in a nutshell, learned to embrace imperfection and to find a valuable lesson in my mistake.

Continued ›
Article created on: 8/31/2010