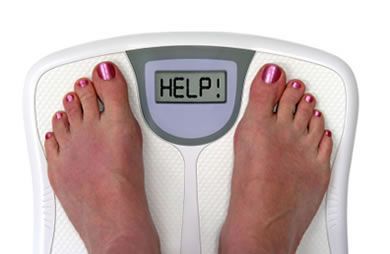 One year ago, I went to lunch with a co-worker. When the waitress came over to take our drink order, I ordered a Diet Coke. The woman looked me up and down, snorted, then asked, "Diet?" in a very snotty voice. I just sat very still and said, yes. My co-worker kept his gaze down and pretended it didn't happen. I made a face, but then thought that maybe the slight was in my head. Maybe I'm being overly sensitive. Maybe she wasn't making a comment on my weight. When she came back with my soda and my co-worker's iced tea, she also brought a glass of water. As she placed my soda down onto the table she said, "Now drink your water. There's 'no refills' on soda." Throughout the meal she came by and refilled my co-worker's iced tea and gave me dirty looks. It was completely and totally humiliating. I didn't finish my meal or the soda. I wanted to. I was hungry. I just couldn't let her win.

Of course, by acting differently than I normally would have, I had already let her win. She wanted to make me feel bad, and she succeeded. I should've said something. I should've drank my soda and told her I'd pay for another. I should've asked to speak with her supervisor. Something. But I didn't do any of that. I just let her walk all over me.

You might think that was the moment I turned my life around, but no. The next couple of days came and went. I felt miserable about myself and stuffed my face with cookies, which made me feel even more miserable. I knew I needed to get control of the situation, but I had no idea how. My whole family is obese and I have been for most of my life. I didn't grow up eating well-balanced meals at home. We ordered out all of the time, sometimes more than once a day. Nutrition labels meant nothing to me. The only ways I thought of trying to lose weight were drastic. I had briefly tried Medifast, but I was so calorically deprived that I felt weak all of the time and was extremely moody. I had tried restricting what I ate on my own, but experienced similar results. In both cases, my diet would last a couple of weeks and end by bingeing when I just couldn't take it anymore. I hated myself for it. I figured that losing weight was something I was just never going to be able to achieve. I was always going to be fat—someone to be made fun of at restaurants.

Continued ›
Article created on: 6/24/2008