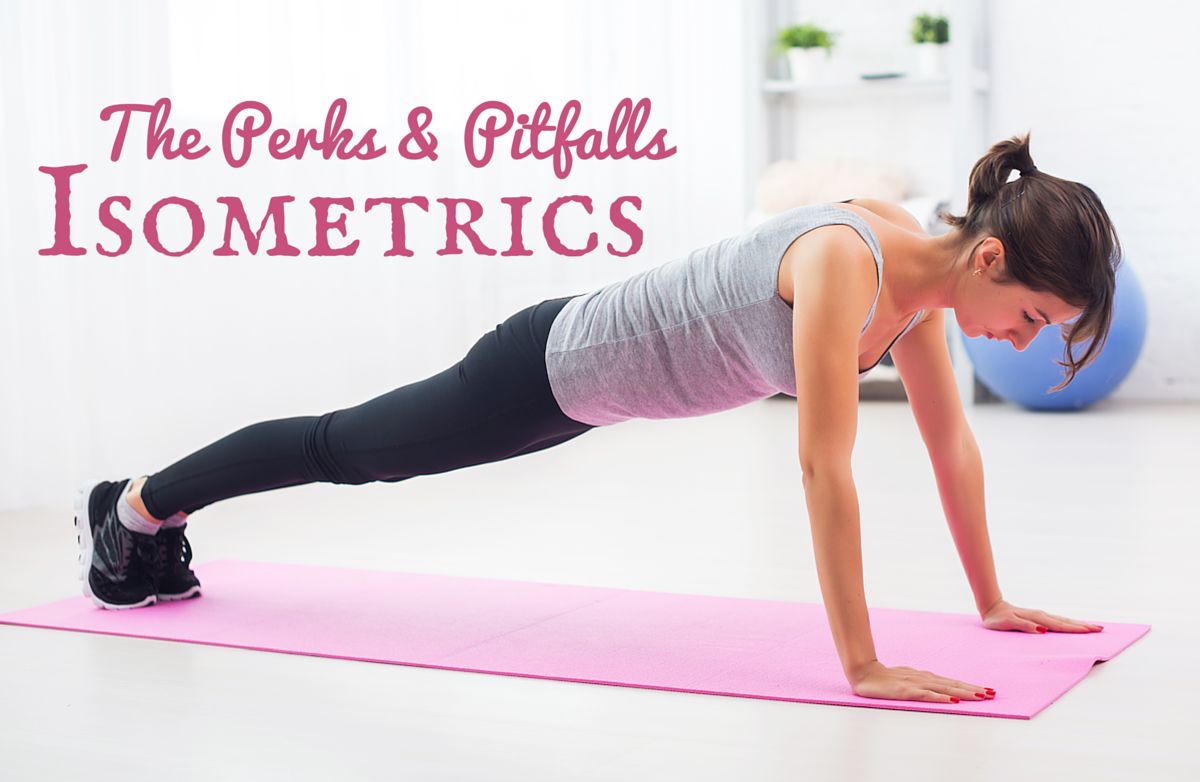 Do you sometimes find yourself skipping the strength training you know you should be doing, just because it's hard to squeeze it into your hectic schedule? Sure, it's possible to do a very effective strength training routine at home with minimal equipment, but even that can take time and energy that, on some days, is pretty hard to find.

Well, there is a way to work your muscles effectively with no equipment at all, even while you're busy taking care of other business at the same time. If you've got 10 seconds you can spare, you can squeeze in one exercise. And over the course of a day, you can get in a full body workout without interrupting your busy schedule.

This muscle training method is called isometrics, or isometric exercise. As you'll soon find out, it's not a complete substitute for more traditional forms of strength training, and for some people with specific medical concerns it may not be appropriate at all. But it could be just what you need when you can't do your regular routine, or when you want to give your training a little boost by adding an additional element.

What Is Isometrics?
Isometric exercise is your body's answer to the question, "What happens when an irresistible force meets an immovable object?" The answer is that your muscles will get stronger without actually moving. If you've been doing your homework and reading up on strength training, then you already know that your muscles gain strength when you challenge them to produce more force than they're used to. This is typically done by forcing them to move against resistance or weight, like when you do a bicep curl while holding a dumbbell. As you gradually increase the weight or resistance, the muscle responds by getting stronger.

But muscles don't actually have to move this added weight in order to get stronger. If the resistance is so high that they can't make it move, they can still get stronger just by trying. There are three ways a muscle can contract to produce force (and eventually build strength):
A concentric contraction occurs when a muscle is contracting while getting shorter. This is the contraction your biceps do, for example, when lifting a dumbbell up during a bicep curl.
An eccentric contraction occurs when a muscle is contracting while getting longer. This is the contraction your biceps do, for example, when lowering a dumbbell back down during a bicep curl.
An isometric contraction occurs when a muscle contracts without changing its length or causing any movement of the bones to which it is attached. The best example of this is pushing against a wall, or pulling up on a window that is stuck. This is the contraction your biceps do, for example, if you were to pause anywhere along the lifting or lowering phase of a bicep curl—your muscles are working without shortening or lengthening.
To see some examples of isometric exercises, check out these SparkPeople Exercise Demos:

Continued ›
Article created on: 12/4/2007