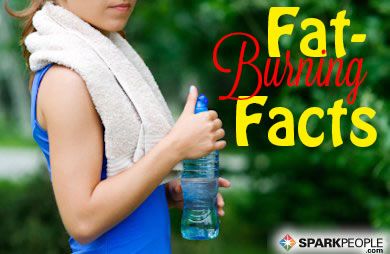 Wouldn't it be great if all the fat-burning secrets you see in magazine ads and TV infomercials actually worked? If sauna suits, cellulite-shrinking creams, herbal wraps, and pills designed to "boost metabolism and melt fat away" did what they claim to, obesity would be a thing of the past.

But they don't work. And neither do any of those exercise gadgets that promise to reduce the fat in your fill-in-the-blank problem area (i.e. belly, hips or thighs). That's just not how your body operates. You probably know by now that the only healthy way to lose fat (and keep it from finding you again) is to spend more energy on physical activity than you take in from food. That takes a combination of moderate calorie restriction and increased physical activity–a healthy lifestyle, not a crash weight loss program or other magic gimmick.

But what about some of the less outrageous claims and advice about fat burning that are floating around? Can you burn more fat by exercising early in the morning, or on an empty stomach? Does building up a lot of muscle really make you burn a lot more calories even when you're sitting still, making strength training more important than cardio? Will you lose more fat if you exercise at a lower intensity for a longer time?

We'll take a look at each of these claims, and see how they stack up against the evidence that is currently available. Then we'll put all this information together into an effective fat-burning strategy that will really work for you.



Exercising Early in the Morning


Fat-burning claim: Exercising first thing in the morning will force your body to use fat as fuel. Proponents of this claim say that while you're sleeping overnight, your body is in a state of fasting that uses up most of the carbohydrates (stored as glycogen) that you ate during the day. Therefore, working out in the morning burns fat because fat is the only fuel available.

Fat-burning fact: Not true! Your body stores glycogen in two places: in your liver and muscle cells. When you sleep, your body turns to glycogen in the liver to keep your brain, nervous system, and other essential operations going while you're not eating. Therefore, the stored carbohydrates in your liver will become depleted overnight. But remember how your muscles also store carbohydrates in the form of glycogen? This muscle glycogen can only be used by those muscle cells. So, unless you run a 10K race in your sleep, your overnight "fast" will not noticeably affect on your muscle glycogen. This is a good thing, because you'd never make it through the first few minutes of your morning exercise routine if you didn't have any muscle glycogen.

Continued ›