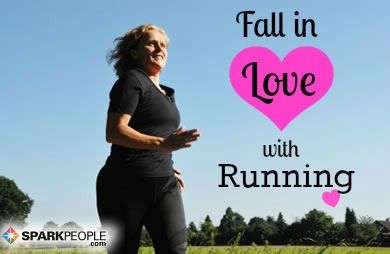 If only there were two or three more hours in a day, then I'd be able to reach the bottom of my to-do list. But between children, work and juggling the needs of an elderly mother, there never seems to be enough time. And like many women, exercise is the first thing that gets pushed aside when I'm stretched to the limit—even if it's exactly what I need the most to help me handle all the stress.

But I have to be realistic. My free time

is

limited, making a quick and easy fitness routine an absolute must. I was already walking 45 minutes each day so the next logical step was to simply pick up the pace and get done faster. I would start running.

I used to jog for fun when I was a teenager but that was decades ago. I knew my body had changed a lot in that time and I didn't want to risk any injuries by simply jumping right in again.

Physical Benefits
Since running would be more intense than my regular fitness activities, I checked with my doctor to make sure it was safe for me to proceed. Am I ever glad I went! Besides giving me the green light, I learned so much from him that I couldn't wait to lace up my brand new shoes. After shaking my hand and congratulating me on my goal, here is what he told me.

Running…
Fights the aging process by preventing the muscle and bone loss that often comes with age.
Reduces the risk of stroke, colon cancer and breast cancer.
Is a preventative treatment for people at high risk for developing osteoporosis or diabetes.
Reduces the risk of heart attacks by strengthening the heart, lowering blood pressure and keeping the arteries elastic and healthy. (An inactive person's heart beats 36,000 more times each day—a sign that the heart isn't efficient.)
Raises levels of HDL, the "healthy" cholesterol.
Reduces the risk of blood clots.
Improves lung capacity and encourages the use of the other 50% of your lungs that don't typically get used during normal activities and breathing.
Boosts the immune system by creating a higher concentration of white blood cells (lymphocytes) that attack disease.
Burns an average of 100 calories for every mile jogged, making it an efficient way to lose weight.
Significantly reduces mortality risk.
Psychological Benefits
Besides the physical, running has profound psychological effects as well, most notably the intense exhilaration and euphoria that many runners experience. This natural high (known as the "runner's high") comes from the release of endorphins, which pour into your system after exertion as nature's way of preventing pain.

Continued ›
Article created on: 1/17/2007