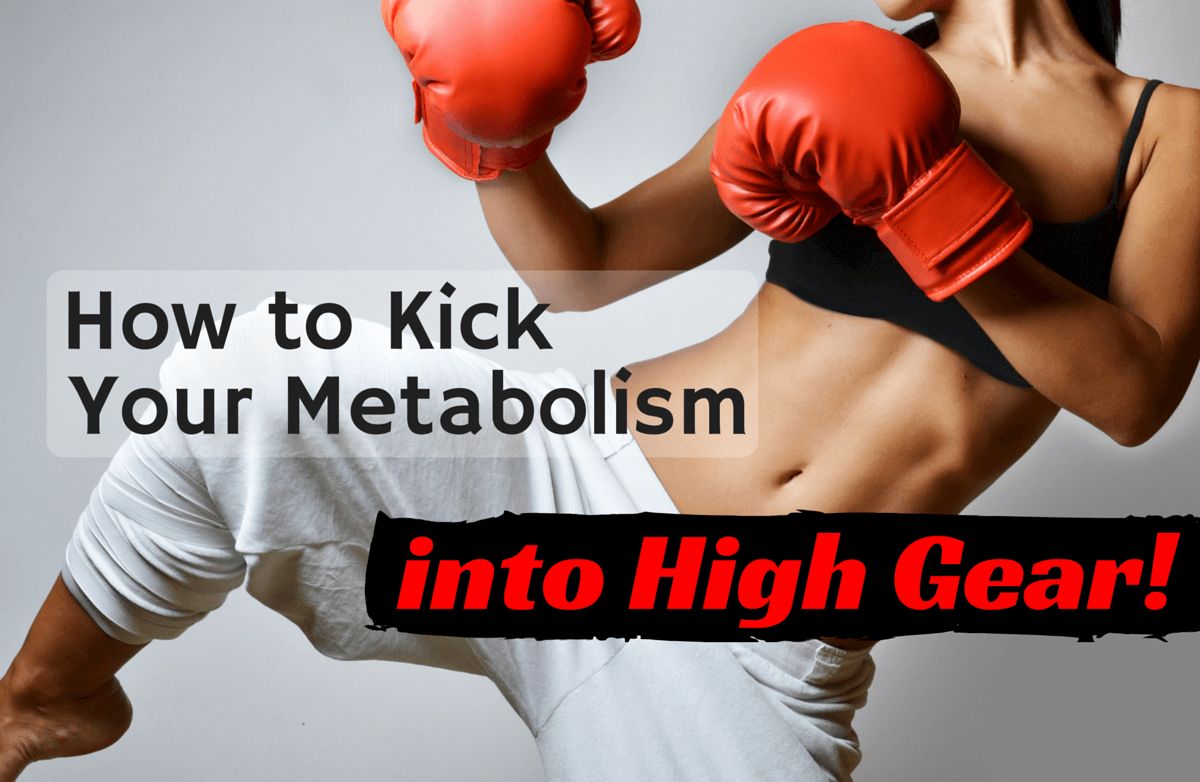 If you're reading this, chances are pretty good that you don't have a metabolism that lets you eat as much as you want without ever gaining an ounce. Maybe (like me) you're even at the other extreme, where it seems like all you have to do is smell the foods you love to start packing on the pounds. Does this mean you're doomed to a lifetime of munching on carrot sticks with fat-free dressing, while watching your hollow-legged friends enjoy their pasta Alfredo and chocolate cheesecake? Not at all.

There are lots of things you can do to turn your body into an efficient fat-burning machine, and they don't include depriving yourself of foods you love, resorting to unhealthy gimmicks, or taking expensive "fat-melting" supplements that fail to deliver what they promise. All you have to do is avoid a few common mistakes, and include some simple ways to boost your daily calorie burn.

Metabolism DON'TS
Don't reduce your calorie intake too low. The fact that you gain weight easily is proof that your body likes to shift into fat-storage mode at the drop of a hat, and going too low on calories is one of the easiest ways to trigger that reaction (often referred to as starvation mode). Don't fall for the mistaken idea that the less you eat, the more you'll lose—that's just not how your body works. Staying within your recommended calorie range will keep your internal furnace stoked so that you have more capacity to burn stored fat.

Don't skip meals. Going too long between meals affects your body chemistry in ways that can make weight loss more difficult. Most people can manage their hunger and avoid cravings and overeating by spreading out their calories into four to five small, well-balanced meals or snacks during the day. Try not to go more than four to five hours without eating something.

Don't short yourself on shut eye. More research is showing that chronic sleep deprivation plays a significant role in weight gain. Your body needs plenty of "downtime" for the internal housekeeping that keeps your metabolism in good working order. The occasional late night won't hurt you, but consistently sleeping just one hour less than you need may slow down your weight loss considerably.
Continued ›
Article created on: 10/4/2006