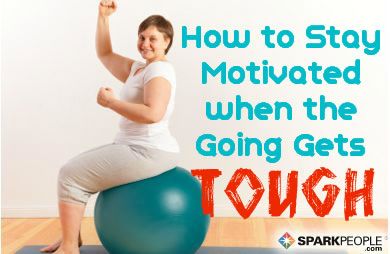 In the first article of this three-part series, I promised that if you can master the challenge of exercising regularly and overcome the difficulties you may encounter, then you would achieve something far more than the ability to burn additional calories—you'll develop a set of self-management skills and the confidence you need to handle almost anything life might throw at you. That's a pretty tall order. So now let's talk about how to make that happen.

Let's start with a simple question: How do you feel right now about your prospects for becoming a consistent exerciser, and using fitness as a springboard to lose weight and get healthier?

If most of the time you feel "pretty good or better" about this question; or (best of all) if you've actually made some real progress with exercising and losing weight and don't see any dark clouds looming on ther horizon, then you probably don't need the rest of this article. Go do something more fun—like exercise!

If you're still here (and I'm betting most of you are), then you are exactly where you ought to be. Nothing in the first two articles was very likely to change your life. I'm not going to say anything like that here either. I can't. The best anyone else can do for you is say something or behave in a way that triggers what is already lurking inside you—a realization that you really do want to change this important aspect of your life, or the belief that you might actually be able to pull it off.

Here's what I think is the situation for many of us who struggle with significant or morbid obesity: When what you are trying to do is very hard (this is), when you have a long way to go (you do), and when you have to overcome a history of contrary habits and attitudes (we all do), the unavoidable reality is that you are going to run into some rough patches along the way. Without some real and personal experience with this, only a hopelessly-cockeyed optimist would be feeling good about her prospects at this stage of the game.

And when I say "rough patches," I'm not talking about the daily ups and downs and minor frustrations we all go through as part of our daily weight loss soap opera. I'm talking about those really deep doubts, worries, fears, and outbreaks of real despair and confusion that grab you once in a while and shake you all the way down to your toes—the kind that make you realize that there may have been some good reasons why you turned to food to help you manage your life in the first place; the kind that make you wonder whether you really want to upset this applecart right now. As they say, sometimes denial and repression are your friends.

Continued ›
Article created on: 5/31/2006