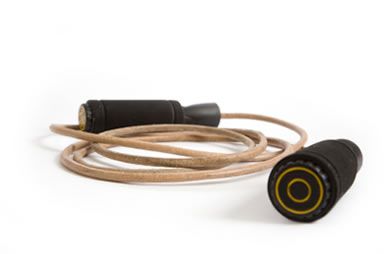 Check out Common Fitness Blunders Part 1 for Blunders 1 and 2.

Blunder #3: Believing the Myths

There are too many to count. Fitness myths are created for many reasons, but are mainly the result of people unknowingly spreading inaccurate information. Sometimes they are blatant sales approaches to try to get you to buy the latest book, training sessions, or exercise contraption.

There is no miracle solution. The great thing about exercise, just like life, is that there are many different ways to success. Figure out a way that works for you, but don't fall into the trap and believe these myths.

Myth #1: You will burn more fat if you exercise at a slower intensity. I'm not sure how this started. Maybe the theory behind it believes that exercising at a slow intensity will help you sustain your exercise and create consistency-- which, again, is very important. The problem is you will only condition yourself at a very low level, which won't help you burn the necessary calories you need to lose weight. Yes, it's good to start out with this theory in mind so you don't burn yourself out. But it's paramount that you increase your intensity over time.

Myth #2: Use light weight to tone your muscles. This always seems to imply that you shouldn't lift more than what you consider "light". Maybe it's 5, 10, or even 15 pounds, but you shouldn't necessarily put a limit on what you should lift. Instead you should put a minimum and maximum on how many times you perform an exercise. Weight should always be relative to how many repetitions you can do. If you can only do 4-6 reps with proper form, the weight is too heavy. If you can do 15-20 reps and feel like you could easily do more, even if you are lifting 100 lbs, you are using a weight that is too light. This doesn't mean you have to push yourself so hard that you don't want to ever exercise again. But you should push yourself to the point where you couldn't do another rep without breaking form the majority of the time if you want to achieve a toned body. Of course, beginners are recommended to work your way up to this point.

Myth #3: Abdominal exercises will help get rid of the fat around your belly. The key to lowering your body fat is burning calories. The best way to torch calories is through cardio. The core muscles are very important to strengthen but unfortunately you don't burn many calories by working them. Therefore, spending most of your exercise time each workout on abdominal exercises doesn't make sense. You will burn many more calories and lose overall body fat in all areas of your body by working your larger muscle groups… quadriceps, upper back, chest, shoulders and hamstring/buttocks. Riding a bike, running on a treadmill, or doing the elliptical works all of these large muscle groups, but it's also important to add a bit more resistance with strength training exercises.

Continued ›
Article created on: 1/19/2005