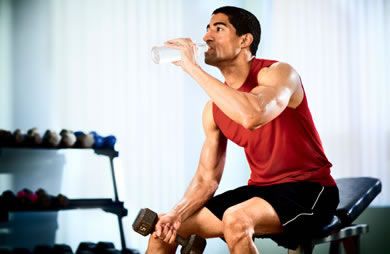 If you're getting bored with your normal strength training routine, or if you're not getting the results you're looking for, think about trying HIT: High Intensity Training.

HIT is a specialized approach to strength training that was originally developed in the 1970's by trainers and coaches who worked with professional athletes in various sports. Compared to traditional forms of strength training, evidence suggests that HIT provides better results; requires less time in the gym; and has a lower risk

of injury and overuse problems.

These perks make HIT suitable for many people, including non-athletes and those simply trying to lose weight and become more fit, regardless of age or gender.

First, a General Caution
As with any form of high intensity exercise, you need to be in good basic health and free from any significant cardiovascular risk factors and muscle/joint problems that could limit your capacity to exercise safely at a high intensity level. If you have any doubts or concerns along these lines, you need to consult your doctor

before

trying any of these techniques. HIT is demanding—both physically and mentally.
Continued ›