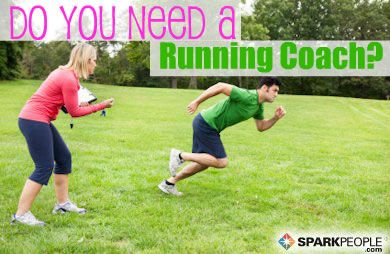 Whether you are contemplating training for your first 5K race or are a seasoned runner looking to improve your performance, working with a running coach may help you reach your true potential.

The Benefits of Training with a Running Coach
A running coach can be a tremendous asset in helping you develop and improve your running form and technique. By removing much of the guesswork that comes from not knowing how to properly train, a coach can guide you through the process. A running coach can design a personalized training program based on your current level of fitness and your future goals, which is a huge benefit. In addition, a running coach can help you:
Implement new training runs, such as hills, tempo runs and intervals to help you reach your goals.
Prepare for a race, including how to pace, what to wear, how to fuel, where to line up, etc.
Stay accountable, by acting as your mentor and cheerleader, helping you through the tough times of training.
Teach you the physiology behind running, such as how to fuel before, during, and after your runs as well as which cross training activities are best for runners.
Progress at your own pace so that you can avoid injury yet still improve.
How to Find a Running Coach
The Road Runners Club of America (RRCA) is a great source for locating a certified running coach in your area. There are more than 700 certified running coaches across the country. On the group's website, you can find a state-by-state listing of coaches who have completed the training to be classified as an RRCA Certified Running Coach.

The USA Track & Field Association is another source for locating a coach, although these coaches are generally geared more toward track and field events at the high school, college and professional level, rather than amateur road running.

Your local running specialty store probably offers clinics, workshops and classes for runners interested in training at distances ranging from a 5K to a marathon. However, the classes may or may not be led by certified coaches.

The cost of hiring a running coach varies widely according to region and each coach's level of expertise. You may find training with others is a less expensive option than one-on-one training, and online training options can be even more affordable. Although it may cost more, meeting in person and running with your coach may be the most favorable for a personalized experience.
Continued ›
Article created on: 3/18/2011