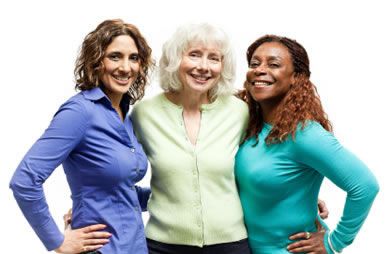 If the eyes are the windows to the soul, then posture is a lens to our health. Sit and stand with proper posture and you will physically look 10 years younger—and 10 pounds lighter. Psychologically, good posture conveys confidence, poise and leadership.

Unfortunately, few of us exhibit good posture, let alone perfect posture. In fact, poor posture often develops so gradually that you may notice its symptoms (back and neck pain, tightness and stiffness, increased injury and losses in your normal range of motion) long before you notice your shoulders hunching over.

Luckily, you can correct your posture by incorporating some simple posture exercises and stretches into your workout program.


Proper Posture Defined
Good posture results when the muscles of the body align properly, allowing for efficient movement. When your body's muscles and joints are balanced and supported properly, you're better able to perform everyday activities, such as squatting to pick up laundry or running down a flight of stairs efficiently.

When you are poorly aligned, the joints in your body (e.g., shoulders, spine, hips, knees and ankles) do not fit together properly. This causes some muscles to work harder than others. Over time, those muscles become tense while the others weaken, creating muscular imbalances that slowly devolve into poor posture. As posture deteriorates further, joint movements become restricted and the differences between tense and weak muscles places greater stress on your joints, which then have to compensate. This causes pain, stiffness and loss of motion throughout the body. But fix these imbalances, and your posture (and the pain associated with it) will improve.

A qualified personal trainer can provide information about your posture by observing it during a comprehensive fitness assessment. In many cases, a plumb line hanging from the ceiling can be used as a vertical line of reference. The trainer can position you along this vertical reference point. Ideally, the vertical cord should line up with your ear, shoulder, hip, knee and ankle. More often than not, our posture does not fall perfectly along this perfect vertical line—even if you are reasonably healthy and fit.


Improve Your Posture in 4 Steps
So what can you do to improve your posture? Your personal trainer may recommend specific exercises for you, based on the findings of your postural assessment. But even without the aid of a trainer, you can work to improve your posture by adding corrective strengthening and stretching exercises to your fitness program. Perform the exercises and stretches listed below 2-3 times a week for 15-20 minutes per session. Remember to breathe steadily and hold stretches for a minimum of 15-20 seconds. For strengthening exercises, perform 2-3 sets of 8-12 repetitions using good form and technique.

Continued ›
Article created on: 11/3/2009