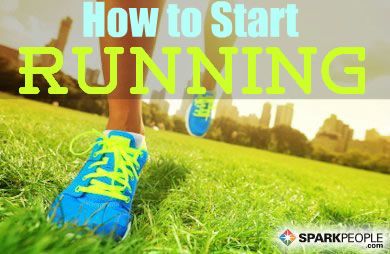 Running is one of the fastest growing amateur sports among men and women of all ages. Read how to get started on your own quest to becoming a runner.

It doesn't surprise me that more people are running for cardio exercise these days. According to a recent survey by Running USA, 49.4%, or more than 4.3 million of all finishers in 2007 road races held across the country were women. This represents a 25% increase from just 20 years ago and an almost 4% increase from just 6 years ago.

Compared with other forms of cardiovascular exercise, running is by far one of the best at burning calories. What's more, besides a good pair of running shoes, it doesn't cost a lot of money to get started—just a little determination.

In my three years of running and training to become a certified running coach, I've come up with a list of fundamental principles new runners should consider before embarking on their running career. Below are a few pointers that will help you get started on the right foot.

Get the "OK." Before beginning any exercise program, it is best to get clearance from your doc before lacing up your shoes, especially if you're older than 40.

Practice Patience. It isn't uncommon for new runners to want to hit the pavement with full gusto, believing the more they run the faster they will advance, but unfortunately that isn't always the case.

It takes six months to a year to build a solid running foundation. When building a house, if you do not allow time for the foundation to cure before putting up the frame, walls and roof, your house has a greater risk of collaping in the first storm.

The same is true with running. If you don't allow for proper adaptation, your risk for injury rises dramatically. In addition, you might experience lack of progress or burnout from doing too much too soon. It might test your patience, but you must allow time not only for your heart and lungs to adapt but also your muscles, connective tissues, joints, bones, and glycogen (stored energy) reserves.

More is Not Better. So if one day of running is good, then running every day must be better, right? Well, not exactly. While you have to run to become a runner, it is actually during the rest/recovery phases that your body adapts to the sport. This is where the principle of hard/easy comes into play. You should run one day then either rest or cross train the following day to allow your body to recover from the run. Using a running program such as Spark Your Way to a 5K helps take much of the guesswork out of when and when not to run.

Continued ›
Article created on: 6/8/2010