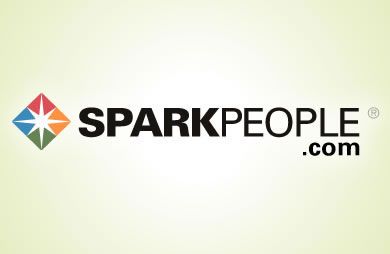 ...back to top
Caffeine- A stimulant found in coffee, tea, chocolate, and some soft drinks that increases heart contractions, oxygen consumption, metabolism, and urinary output.
Calisthenics- Exercising using one's own body weight which helps develop muscular tone.
Cardiorespiratory fitness- Measure of the heart's ability to pump oxygen-rich blood to the muscles. Also called cardiovascular or aerobic fitness.
Cardiovascular system- A complex system consisting of the heart and blood vessels; transports nutrients, oxygen, and enzymes throughout the body and regulates temperature, water levels of cells, and acidity levels of body components.
Circuit training- Takes the participant through a series of exercise stations (which could also include strength training), with relatively brief rest intervals between each station. The purpose is to keep the heart rate elevated near the aerobic level without dropping off. The number of stations may range from 4 to 10.
Concentric muscle action- Force produced while the muscle is shortening in length.
Continuous training- This is the most common type of sustained aerobic exercise for fitness improvement, slowly adding more time to the workout to increase endurance.
Cool down- Lowering of body temperature following vigorous exercise. The practice of cooling down after exercise involves slowing down your level of activity gradually.
Core- A muscle group comprised of the abdominals, lower back, obliques, and hips.
Cortisol- A hormone secreted by the adrenal gland that makes stored nutrients more readily available to meet energy demands. These hormone levels increase under stress, which can stimulate your appetite, leading to weight gain or difficulty losing weight.
Cross-training- An individualized combination of all aerobic-training methods, characterized by a variety of intensities and modes.

...back to top
Detraining Principle- This principle says that once consistent exercise stops, you will eventually lose the strength that you built up. Without overload or maintenance, muscles will weaken in two weeks or less.
Diastolic blood pressure- The pressure exerted by the blood on the vessel walls during the resting portion of the cardiac cycle, measured in millimeters of mercury.The diastolic number is the bottom of the fraction. 120/80 is an average value for normal blood pressure (80 is the diastolic number). Mild high blood pressure is considered to be between 140/90 and 160/95. High blood pressure is defined by a value greater than 160/95.
DOMS (Delayed Onset Muscle Soreness)- Muscle soreness or discomfort that appears 12 to 48 hours after exercise. It is most likely due to microscopic tears in the muscle tissue, and it usually requires a couple of days for the repair and rebuilding process to be completed. The muscle tissue grows back stronger, leading to increased muscle mass and strength.

Continued ›