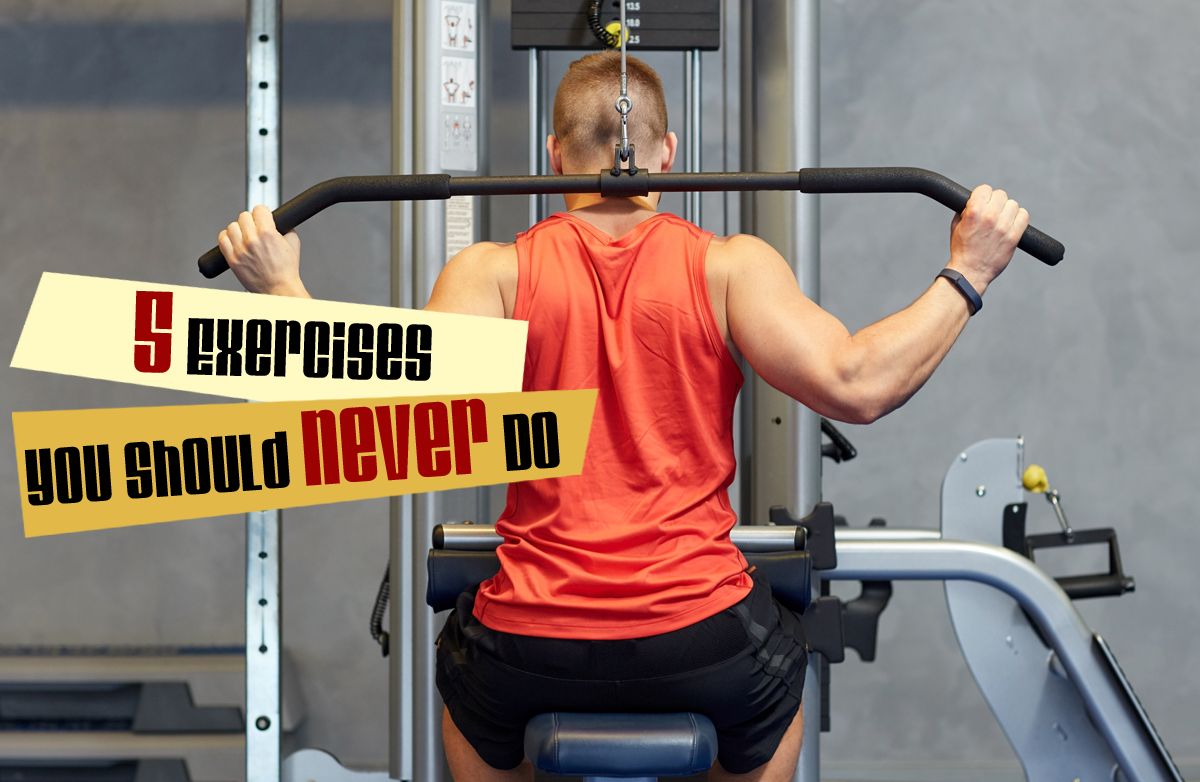 Most people believe that all exercises are good, safe and effective. After all it's exercise—and that has to count for something, doesn't it?

The truth is that some common exercises aren't safe at all (especially for people who have muscle, joint, and health problems). Certain exercises require a bit more know-how than the average person possesses. And other exercises are downright wastes of your time.

But before we examine some of the most controversial exercises, I want to make it clear that every exercise on this list isn't always unsafe or ineffective for everyone. What you should do—or avoid—depends on your goals, fitness level, health history, workout schedule, and other personal issues. An article like this can't replace your own efforts to identify your goals and needs. That requires you to do some research on your own, talk to your medical professional about any pain or physical limitations you have, and learn how to exercise with proper form and technique.

So what makes an exercise risky? Here are a few red flags to look out for:

Any unusual or "unnatural" movement pattern in the exercise
Any movement that causes pain or discomfort in any way
Any movement that enhances muscular imbalances that are already present
Any movement that requires joint flexibility that is above and beyond your range of motion
Any exercise with risks of injury that outweigh the potential benefit of the exercise itself
That said, the following exercises pose high risks and are generally considered controversial by reputable fitness organizations and experts.


Think Twice Before Trying These 5 Moves


1. Behind-the-Head Lat Pull-Downs

In the old days, people were actually taught to pull the bar behind their heads when doing a lat pull-down exercise--and many people still do that today. Bad idea.

The problem? Pulling the bar behind the neck puts far too much stress on the shoulder joint, explains Michele Olson, PhD, an ACSM fellow and NSCA-certified strength and conditioning specialist.

"The amount of outward rotation on the humerus combined with pulling it downward has a very un-stabilizing effect on the shoulder joint. The top of the humerus is actually pushing outward and away from the joint, overstretching the tendons and ligaments on the front of the shoulder," she explains, which can lead to injury. In addition, almost anyone who spends their days deskbound is likely to have rounded shoulders or poor posture—a symptom of poor shoulder flexibility (among other things). Pulling the bar behind your neck only accentuates this misalignment, making this exercise a no-no.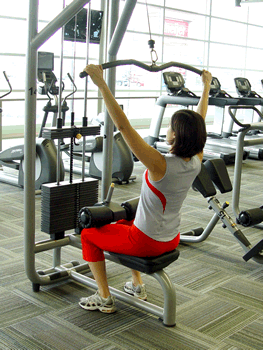 The Alternative: You can still work your lats without the risk of behind-the-head pull-downs by pulling the bar down in front of you. Sit with your spine straight, abs pulled in, and then lean your torso back slightly, keeping your spine straight. Pull the bar down towards your chest, but not below your collar bone.











Continued ›
Article created on: 5/13/2008