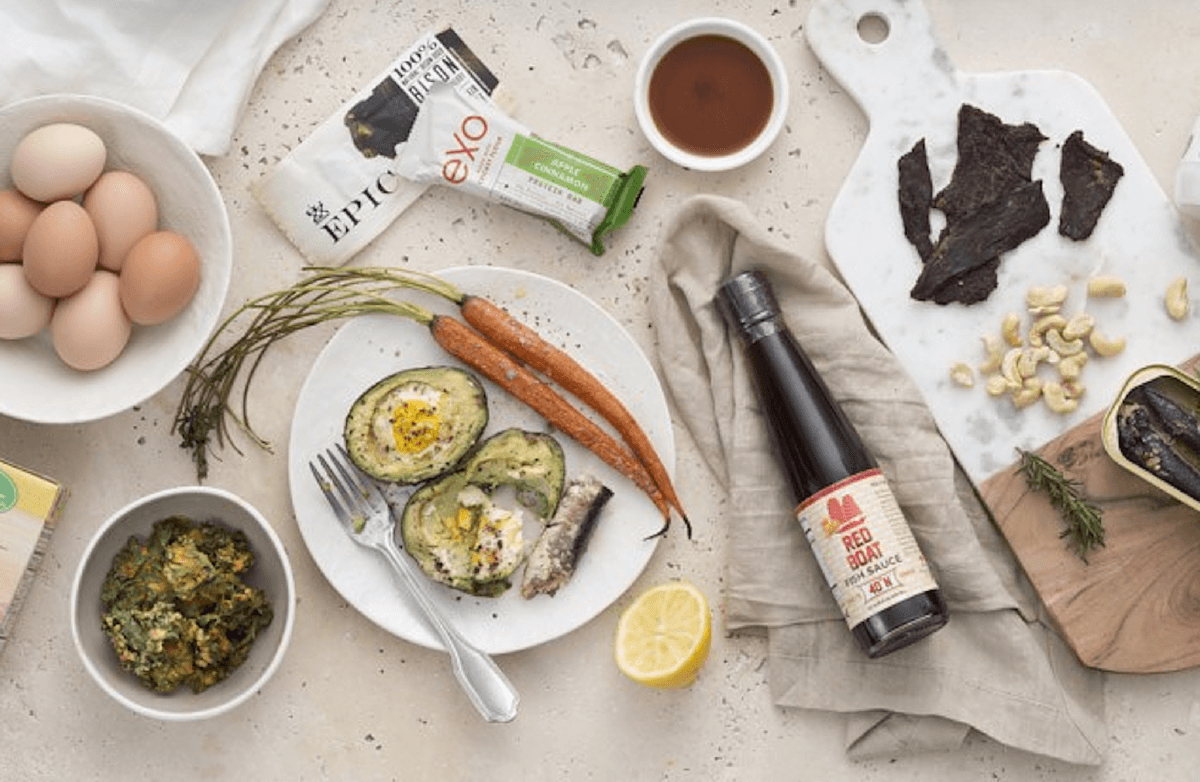 Converting to a Paleo or primal lifestyle means, among other things, you'll be spending a lot more time cooking. To really be sure you're getting the best, wholesome meals, it's best to make them yourself.
We've put together this list of the top Paleo staples you'll need in your cupboards to cook the tastiest meals and keep your body healthy. Once you stock up on these items, we guarantee you won't be tempted to eat out as often!
1. Coconut oil
This versatile oil tastes great in everything from a stir-fry to a protein shake. It's thick consistency and tropical flavor makes coconut oil a great ingredient in desserts like mousse and fudge, too!
2. Ghee
Ghee, a clarified butter without the milk solids, has been used in Ayurvedic medicine and Indian cuisine for thousands of years. It's very high smoke point, concentration of vitamins like A and E and buttery taste make it a healthy and delicious cooking fat.
A grain-free lifestyle doesn't mean you have to say goodbye to baked goods. Just choose a nut-based flour like almond meal, and start experimenting with your favorite recipes.
Like many kinds of fish and fish oil, cod liver oil is rich in omega-3 fatty acids. It's also rich in vitamins A and D, which has made it so popular in the Paleo community.
This thick, dreamy cream makes an excellent substitute for whipped cream or half and half in traditional recipes.
6. Yacon syrup
This all-natural sweetener has a very low-glycemic index—making it a great choice for the health-conscious who still want a little sweetness.
7. Raw honey
Raw honey is another excellent way to satisfy a sweet tooth—and because its raw, it has the added health benefit of helping fight allergies.
8. Probiotics
Think of probiotics as your digestion's little helper. These microorganisms live in your gut, helping your body bolster its digestion and immune system.
9. Cacao powder
Packed with antioxidants, calcium, magnesium and more, cacao powder is a nutritional powerhouse that also happens to be delicious. What's not to love?
10. Sea salt
Kick up your flavors a notch with a high quality sea salt. With sea salt, you get more flavor per gram, meaning you don't need as much salt in your food.
This dark, rich maple syrup is another tasty option for adding some sweetness to your cooking.
12. Green powder
Make sure you're getting plenty of vitamins and minerals by adding a green powder to your smoothies or juices. It's a simple way to kick your nutrition up a notch.
13. Avocado oil
An up-and-coming oil, avocado oil's high smoke point makes it perfect for frying or cooking on high heat. Like the avocado, this oil is high in healthy fatty acids.
14. Yerba mate
The caffeinated mate tea made from yerba mate leaves is an excellent energy drink. Some prefer yerba mate to coffee or black tea, as yerba mate doesn't cause the same jitters or stomach upset as coffee.
15. Almond butter
Nut butters should be a staple in all households, in our humble opinion. Almond butters are a safer choice, as almond allergies are much less common than peanut allergies.
16. Bone stock
Bone stock, a broth made from animal bones, contains a wide variety of nutrients such as calcium and magnesium. Keep the canned variety on hand for those times when you don't have time to simmer a homemade batch.
You Might Also Like
This Berry-Topped Paleo Coconut Porridge Has Twice the Fiber of Oatmeal
What Can I Cook With Chia Seeds
A Slow Cooker Makes Droolworthy Braised Short Ribs Easier Than Ever
Posted 2/8/2016 12:00:00 AM By: : 7,180 views
Read More ›
What do Kobe Bryant and ancient South Americans have in common? They're both big fans of the nutrition world's hottest new trend.
Posted 2/2/2016 12:00:00 AM By: : 8,813 views
Read More ›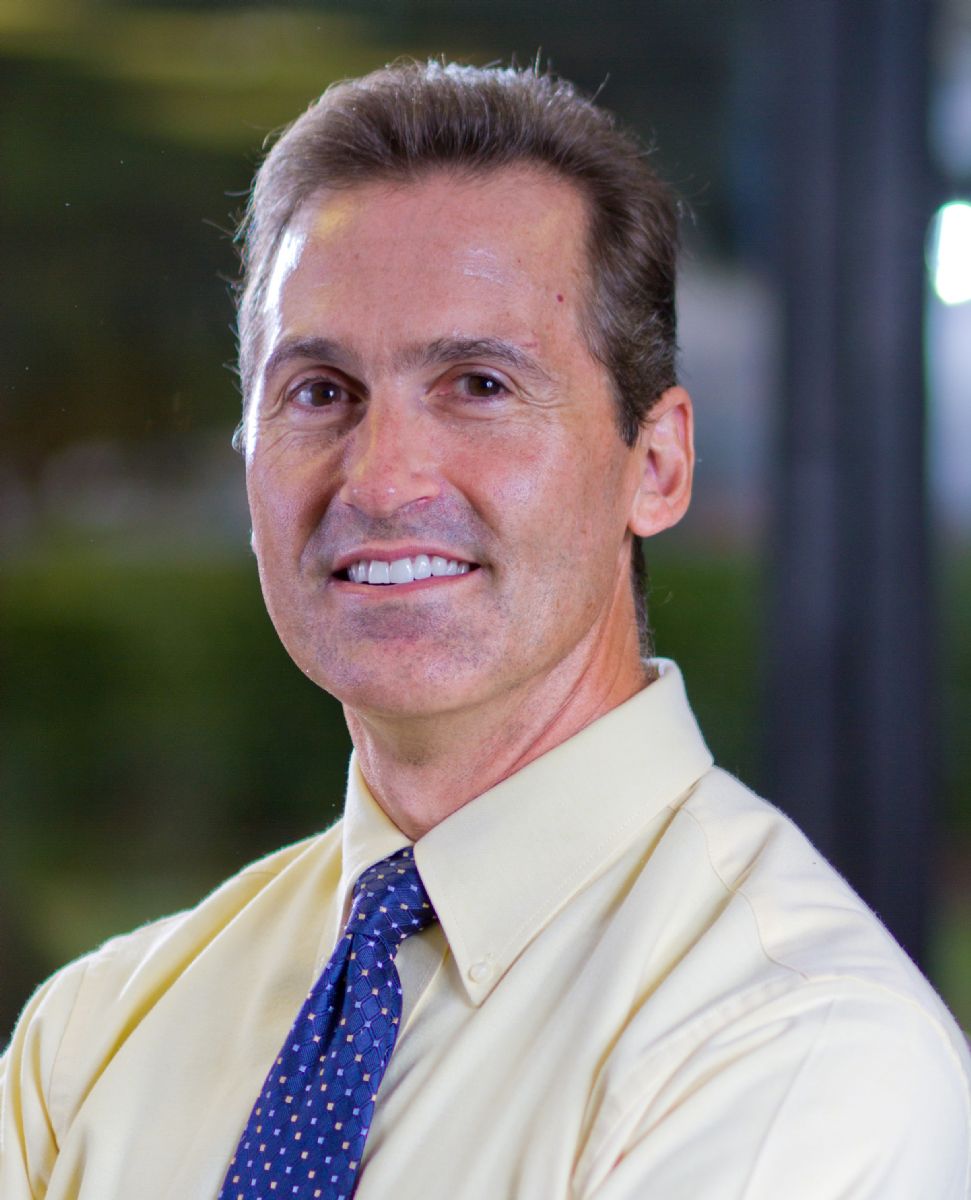 Are you a high heel addict? Or even an occasional heel abuser? If so, you'll need to take extra-special care of your feet to keep them feeling good and free from muscle cramping and shortening, according to Brian Hoke, sports physical therapist and Vionic Innovation Lab member.
Posted 2/1/2016 12:00:00 AM By: : 5 comments 6,911 views
Read More ›
Be honest: Did 2016 sneak up on you, too? Are you happy that the hustle and bustle of the holidays is finally behind you and the new year is here? Or are you left with a bit of a holiday hangover? Either way, it sounds as though you could use a bit of a recharge. Lucky for you, our new challenge helps you carve out some you time. We've partnered with Vionic® with Orthaheel Technology footwear to bring you the #ZenFitness30: 30-Day Walk. Move. Live Challenge. By joining the challenge, you will receive a foolproof plan to help you squeeze 30 minutes of fitness into your schedule for the next 30 days.



What can I expect from the #ZenFitness30: 30-Day Walk. Move. Live. Challenge?

30 Daily "Mini Challenges"
Each day, you'll receive a "mini-challenge" to complete to help you add more fitness to your days. These daily tasks will help you stay accountable to your plan for the duration of the whole month, reminding you of what to do, offering great tips and keeping your goals on point.
Yep, you read that right! You can earn between 10-20 SparkPoints for each daily challenge you complete. Just visit the challenge page and click the "Earn Your SparkPoints" button to tell us that you completed that day's task. It's that easy!
We will be using the hashtag
#ZenFitness30
on Facebook, Twitter and Pinterest throughout the challenge. Ask questions. Post about your progress. Tell us how your challenge is going. Encourage your friends to join you! When you use the official
#ZenFitness30
hashtag, we'll be right here to support you and cheer you on! We also encourage you to use it on your own social media pages to connect with others who are completing the challenge. Be sure to follow our
"Walk This Way" pinboard
, too, for more tips and motivation as you complete the challenge.
Open to Anyone: Invite Your Friends to Join!
While members can earn SparkPoints for participating, this challenge is open to anyone!
Share the challenge page
with your friends by posting it on Facebook, sending an email link and more. Both SparkPeople members and non-members can participate and sign up for daily challenge emails just by entering their email address.
Sounds great! How do I sign up?
Go to our
#ZenFitness30 Challenge page
and sign up by clicking the "Take the Challenge" button to enter your email address. After signing up, you will receive one email per day for the next 30 days with a reminder to complete your daily challenge (and get your SparkPoints). Note that once you sign up, you should expect to receive your first challenge email
the following day
at 8:00 a.m. EST.When does the challenge start?
RIGHT NOW. The challenge is open and ready for you to join—and you can start or join at any time. The sooner you start, the sooner you will be on the path to a healthier, happier you!
What are you waiting for?
Sign up right now
to get started today—and feel happier, healthier and refreshed in 30 days. (Be sure to follow us on
Facebook
,
Pinterest
and
Twitter
, too.) Let's do this!
Will you be participating in our #ZenFitness30: 30-Day Walk. Move. Live. Challenge? Let us know in the comments if you're up for the challenge!
About Vionic Footwear
Vionic footwear
merges unparalleled
biomechanical technology
with versatile, modern design fit for every occasion. Developed by
Phillip Vasyli
, renowned Australian podiatrist and founder of Orthaheel® Technology, Vionic shoes help restore natural foot function and relieve heel pain, promoting a more active lifestyle.
Vionic's footwear
and
orthotic inserts
are also endorsed by noted integrative medicine expert,
Dr. Andrew Weil
. With premium materials, artful construction and streamlined silhouettes, Vionic's
men's
and
women's
collections provide standout style with exceptional comfort and functionality.
For additional information about Vionic with Orthaheel Technology, please visit
VionicShoes.com
.
Posted 1/11/2016 12:00:00 AM By: : 10,383 views
Read More ›
The new year is a common time to start a new health routine; there's something about starting fresh at the beginning of a year. But it can be challenging to keep yourself motivated to stick to your routine. That's why Vionic Shoes has partnered with integrative medicine practitioner Dr. Jim Nicolai and fitness expert Juliet Kaska to bring you ZenFitness30, a 30-minute workout designed to energize your mind, body and spirit. This invigorating program is a great way to begin your day, and can serve as a complement to your existing routine. The best part? You can do this routine anywhere; all you need is a yoga mat and a towel.
Posted 1/6/2016 12:00:00 AM By: : 19,103 views
Read More ›
Have you ever stepped out of bed in the morning, placed your feet on the flat floor and immediately felt a dull or even stabbing pain in your heel? This heel pain is commonly known as plantar fasciitis, a condition that develops when the plantar fascia tissue becomes inflamed. This particular tissue is a ligament attached at one side to the heel bone. At the other side, the tissue fans out to attach at the base of each of your five toes. When the plantar fascia is excessively stretched, micro-tears can occur, causing this swelling and subsequent pain.
Posted 12/17/2015 12:00:00 AM By: : 16,107 views
Read More ›
Don't let the stress of finding the "perfect" gift for that special someone take all the fun out of gift-giving. This holiday season, help others reach or keep up with their holiday fitness goals by giving gifts that encourage health and wellness. From fitness gear and clothing to gadgets and videos, here are 50 ideas to get you started!
Posted 12/2/2015 12:00:00 AM By: : 21,716 views
Read More ›
Some of the best workouts are the ones you can do anytime, anywhere. Just because you're not using fancy gym equipment does not mean you aren't working hard, challenging your body and getting results. Whether you're stretched for time and need to squeeze in some fitness, or you just don't want to spend a lot of time exercising today, here are two quick workouts to start and finish your day the right way. Try one or both for a full-body workout in just 10 minutes. The best news of all: you can do them in your slippers without even walking out the door!
Posted 11/18/2015 12:00:00 AM By: : 10 comments 24,243 views
Read More ›
Repeat after us: Ignoring your foot pain will not make it go away. And contrary to popular belief, there are steps you can take to reduce these pains and help prevent them from coming back. Read about some of the most common issues that Trevor Prior, a practicing podiatrist and podiatric surgeon and a member of the Vionic Innovation Lab, sees in his practice.
Posted 11/12/2015 12:00:00 AM By: : 14 comments 13,334 views
Read More ›
Are you one of the 75 percent of Americans who experience minor to serious foot problems? Would you like to try to alleviate some of your discomfort but the thought of trying an orthopedic shoe makes you cringe? What if we told you that we tested a shoe that can be both comfortable and stylish? Would you say "no way"?
Posted 11/5/2015 12:00:00 AM By: : 27 comments 21,556 views
Read More ›
Planning and buying and gifts and relatives and cooking and eating and on and on. Yes, the holidays will be here before we know it. Are you worried that you'll sacrifice time for yourself and your health over the coming weeks? Well fear not, because we have you covered! We've partnered with Vionic® with Orthaheel Technology footwear to bring you the #Find30 Step into Holiday Health Challenge. By joining the challenge, you will receive a 30-day plan to help you fit more activity into your busy days.
Posted 11/1/2015 12:00:00 AM By: : 6 comments 14,276 views
Read More ›
Celebrity Fitness Trainer and
Vionic Innovation Lab
expert,
Juliet Kaska
, knows a thing or two about motivating people on their health and wellness journeys. Here, she shares
ten tips
to help you get the most out of your walking program.
Posted 10/15/2015 12:00:00 AM By: : 5 comments 16,039 views
Read More ›
For the past several years, GMOs (Genetically Modified Organisms) have been dominating the health news headlines. But what are GMOs, really? What do they do? What kinds of foods contain them? And—most importantly—are they really safe to consume? Let's set the record straight on these common questions about GMOs.

Q: What are GMOs?
A: Genetically modified organisms, or GMOs (also called GE or GM foods), are the result of a laboratory process in which the genetic material of living organisms is manipulated and then artificially inserted into the genes of an entirely unrelated plant or animal. The foreign genes can come from bacteria, viruses, animals, insects or even humans. GMOs are known as ''transgenic'' organisms because they involve the transfer of genes.
Posted 10/6/2015 12:00:00 AM By: : 15 comments 13,040 views
Read More ›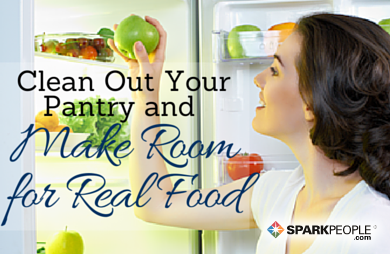 How many times a day do you open your pantry or fridge hoping that something new, healthy and filling will appear? Does your kitchen seem messy, cluttered and full of unhealthy foods? Do you want to make over your pantry and fridge, but aren't sure where to start?

We are here to help! Make a pledge to rid your pantry and fridge of unhealthy items and to re-stock it with real foods using the following doable steps.

Part with the Unhealthy Non-Perishables

It's easy to promise yourself that you'll eat better, but you're setting yourself up for sabotage if you don't physically remove the unhealthy foods from your house. Go through every single item on your kitchen shelves and get rid of or donate anything that is overly high in sugar, sodium, artificial colorings or preservatives, or with a long laundry list of ingredients that you can't pronounce. Many condiments fit this bill—consider how much you and your family enjoy them and whether or not you can find substitutions for these items. Only keep those foods that you truly think you can continue to eat in moderation.
Posted 10/5/2015 12:00:00 AM By: : 6 comments 15,572 views
Read More ›
These days, it's hard to avoid all the buzzwords surrounding the latest diet trends. There are social media pages, websites, books, magazines and even clothing touting various messages about how or what to eat. "Clean eating" is one such term that's been thrown around for years. But what does ''clean eating'' actually mean, and how can you apply it in your own life? Let's break it down once and for all!

What Is Clean Eating?

To ''eat clean'' means to eat whole, largely unprocessed foods in order to minimize the amount of unnecessary or potentially harmful chemicals and additives one ingests. People who eat this way avoid foods processed or altered by manufacturers, and instead choose foods that are as close to their natural forms as possible. (''Processing'' includes additions of any kind, such as salt, sugar, fat and/or preservatives.) Studies have shown that clean eating can result in improved mood, more energy, better sleep, enhanced athletic performance, healthier skin and greater feelings of overall happiness.
Posted 10/2/2015 12:00:00 AM By: : 7 comments 33,140 views
Read More ›
Read More Entries ›