Gardening season is almost here. Whether you want to start your first
herb garden
or expand on the number of
veggies you grow
this year, now is the time to take stock of your tools and accessories and see what you need. And there's no reason why you have to settle for typical hardware store gear. It's easy these days to find cute gardening tools, hats, stools and more. Here are just a few of our favorites:
Read More ›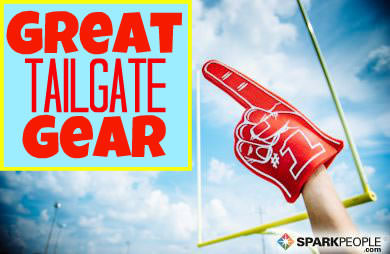 Once you've planned the perfect
tailgate party
, you'll want to stock up on gear to help you celebrate your favorite team and serve up delicious snacks in style.
We've rounded up 10 of our favorite products to make your party even more fun.
(We're showcasing Bengals gear here, since SparkPeople's hometown is Cincinnati, but all the team products listed are available for your favorite NFL teams.)
Read More ›
About six months ago, I moved from downtown Cincinnati to the rural mountains of Western North Carolina. I went from going out my front door and hitting the hot new restaurants to going out my front door and hitting the hiking trails. I've always liked hiking, but with so many trails, mountains, and places to explore surrounding my new home, I'm using the great outdoors as my personal grown-up playground far more often.
My hikes have all been a half day or shorter, so I haven't needed too much specialized equipment. However, I have accumulated a few items that have made hiking much more enjoyable for me. Today I'm sharing some of my favorites with you.

Camelbak
Water backpacks are a great way to haul your food and supplies on a hike while staying hydrated. This 50-ounce size is great for longer hikes, and there's a pocket to hold energy bars and your keys.

ExOfficio Women's Nomad Roll-Up Pant
Even if the day starts off sunny, you likely will need an extra layer or more coverage when you start your return trip. Roll-up pants are convenient and versatile--and more practical than the kind that zip off. (Who wants to risk losing a pants leg in the woods?)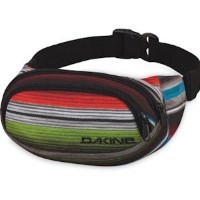 Dakine Hip Pack
For shorter hikes, opt for a lumbar pack to stash a water bottle and all your necessities. These from Dakine are fashionable as well as functional.
Read More ›