All Entries For
burn it off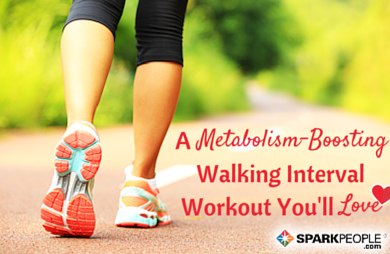 Flowers and trees are pretty, but sometimes a walking workout needs a bit more than scenery to keep things interesting. Incorporating intervals and strength-training moves into a walk not only adds variety, but also challenges your muscles and can boost your metabolism. Dallas-based trainer Kim Truman developed this varied walking workout, which includes three different intervals and three body moves, for people looking to break up their usual walks.
Keep boredom at bay today with this fun, heart-pumping workout.
Read More ›
St. Patrick's Day is just around the corner. If you're like most Americans looking for a reason to party, this means one of two (or…two of two) things: 1) You're going to down a pint of your favorite Irish beer in celebrate of St. Paddy, or 2) you're going to drink one of your favorite American beers tinted green.
But if you're trying to keep your weight in check—or even lose a few pounds—a beer or two can really throw things off.
Alcohol can lead to weight gain
, as the body processes it much differently than food. And burning off a few hundreds extra calories for a day or two of bar hopping is no small feat.
To help you decide which beer might make the best fit in your St. Patrick's Day diet (if any), I came up with this great visual guide to show exactly how many calories are in your favorite stouts, ales and draughts, along with how much exercise it'll take to burn off the beer of your choice.
Read More ›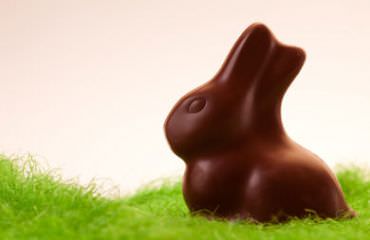 Earlier this week, I was reading about the
10 Easter treats I could enjoy for 100 calories or less
. I won't lie: I really, really wanted to eat some (OK, all) of that candy. I've previously shared that
I have a major sweet tooth
, so anything sugary sweet is always a temptation for me. But I try to eat healthy most of the time and keep my portions of sweets and treats small.
One thing that does keep me from overdoing it on "extras" like Easter candy is to think about how much exercise it would really take to work off those calories. So, going with our Easter theme today, the exercise of choice is hopping (aka jumping). Whether you're jumping rope, performing box jumps or following my
Jump Start Cardio workout
, hopping around is hard work. It's intense and it burns a lot of calories, but it's far from easy.
So how much bunny hopping (in the form of a jumping jack) would it take to undo a standard milk chocolate bunny?
Read More ›
I'm happy to announce that the
Burn It Off
series is back by popular demand!
Have you been to your county or state fair this summer? How about a baseball game or even the movie theater? These spots are notorious for their oversized (and overpriced) food, and when you're trying to eat healthy or watch your calories, it's hard to know what to pick without totally blowing your diet. After all, there are no nutrition labelsólet alone healthy food choicesóin sight! Your willpower is strong and you bypass the sweet smelling cotton candy, deep-fried Twinkies, hot dogs and nachos and decide on a soft pretzel to hold you over until you can get home. It has to be one of the better choices, right?
How much damage could one soft pretzel really do?
Find out how many minutes of biking it takes to undo that oversized pretzel.
Read More ›
Surely, you've seen the commercials for Burger King's new fast food sandwich, the Angry Whopper. It's just like a regular Whopper, but with even more caloric toppings stuffed between the buns. Onions, jalapenos, pepper jack cheese, and "angry sauce," (their words, not mine) make it "the hottest Whopper ever," according to Burger King's website. If you're a fan of fast food, spicy food, or fast food that's also spicy, then you may be tempted to try this one. But before you bite, ask yourself this.
Just how much damage will the Angry Whopper do?
Find out how much gentle yoga you'd have to do to undo the wrath of the Angry Whopper sandwich.
Read More ›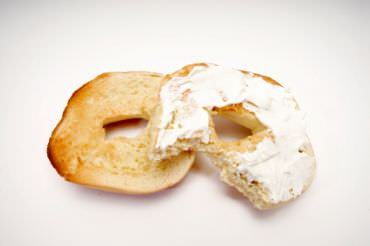 Most mornings, you make time to prepare and enjoy
a healthy breakfast
. Oatmeal, an egg white omelet, whole grain cereal and fruit-infused smoothies make regular appearances at your breakfast table. But when you're running late, breakfast is often the first thing to go. On those hectic mornings, it's often easier to hit the drive-thru, gas station or coffee shop, feeling famished and ready to give in to temping pastries and or muffins. You try to make a good choice by selecting a whole grain bagel with reduced fat cream cheese while at
Panera Bread
(or Atlanta Bread Company in some regions). Did you make the right choice or will you pay for it later?
Just how much damage will one bagel with cream choose do?
Find out how long you'd have to jump on a mini trampoline to burn off this doughy breakfast.
Read More ›
Do you plan to hit the mall for some deals this Black Friday? Well, be prepared for large crowds and long lines that will keep you there much longer than you anticipate. But even more worrisome than the lines is the mall food itself! It's hard to resist the wafting smells of freshly baked soft pretzels, cookies and cinnamon rolls that are as much a part of the mall as the department stores. And when you're tired, hungry, and stressed out during a long day of bargain hunting, these sweet comfort foods can be pretty tempting. In a moment of weakness, you give in and order a Cinnabon.
Just how much damage will one Cinnabon Classic Cinnamon Roll do?
Find out how many laps you'd have to walk around the mall to undo this gooey treat.
Read More ›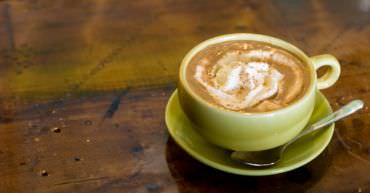 Fall is in full swing, and the holiday season is here! Seasonal treats abound this time of year, and your local Starbucks is no exception. The warm and inviting look (and aroma) of their Pumpkin Spice Latte proves why it's such a popular drink this time of year. Whether you enjoy a daily trip to Starbucks or an occasional one, think before you
bite
drink.
How much damage could one Starbucks Pumpkin Spice Latte really do?
Find out how long you'd have to spend raking leaves to undo this hot beverage.
Read More ›
Halloween may be over, but its sweet treats aren't going anywhere for a while. From your child's bucket of loot to the overflowing bowl of goodies on your desk at work, the temptation doesn't end just because October is behind us.
Ninety percent of you say that Halloween candy is tempting
, according to one SparkPeople.com poll, and about one-quarter of health-minded adults admit to eating at least 10 pieces of fun-size candy, according to
a recent poll on FitSugar.com
. It's easy to get carried away with these fun-size, which can trick you into thinking they're low in calories just because they're small. One turns into two, then four, and before you know it, you've eaten 10 or more bite-size candies in a single day!
How much damage could 10 tiny treats really do?
Find out how many minutes of jumping rope you'd have log to undo a Halloween candy binge.
Read More ›
You know the situation all too well. After eating a healthy breakfast at home, you arrive at the office, only to face a box full of fresh doughnuts brought in by a co-worker. They look good. They smell good. Everyone is enjoying them except you. And even though you're not hungry, you don't want to be the odd one out. "I've been so diligent tracking my calories, staying away from tempting sweets, and hitting the gym," you tell yourself.
How much damage could one strawberry frosted doughnut really do?
Find out how many minutes of brisk walking you'd have to do at the office to undo that doughnut.
Read More ›
Although
Taco Bell's Big Box Meal
has enough food and calories in it to feed a whole family for dinner, Taco Bell says it's a "meal that's made for men." In your big box, you'll get: a large soda (pictured as the Baja Blast), the new Volcano Taco, a Burrito Supreme, a Crunchwrap Supreme, and Cinnamon Twists. So how many 400-meter laps (that's one standard track lap) would you have to run to burn off this enormous meal? 10? 20? 100?
Read More ›