All Entries For
10 minutes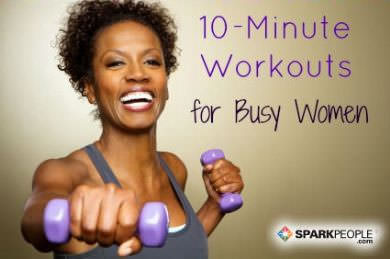 I know you are busy (that's the
number one excuse
I hear from people who aren't exercising regularly), but everyone's got at least
10 minutes
to spare at some point during the day! And, even if you are managing several longer workouts each week, adding in
10-minute bouts of activity
can help combat the
dangerous effects of sitting
for too long during the remaining hours of your day.
Print, "pin" or post this list somewhere you'll see it every day, and next time you find yourself with 10 extra minutes, fit in a little extra fitness—your body (and mind!) will thank you.
Read More ›
Last month I had the privilege to attend a running symposium sponsored by one of my local area hospitals here in Dallas. The highlight of the event was having the opportunity to listen to and ask questions of legendary running coach, Greg McMillan. As a long time fan of his, I was like a kid meeting her local sports superstar. To me he embodies the sensibility of what it takes to become not just a runner, but a life-long runner.
One of the most important lessons I took away from that day was that even in times of stress many of us can carve out ten minutes to do something. And usually that ten minutes can make a huge difference in how we approach the emotional stress in our lives.
Read More ›
People often say that they don't have time to exercise, but I disagree.
Everyone can spare 10 minutes
a day to work out. One of my personal goals is to do something active every day, even if it's just for 10 minutes. So even on my busiest days, I won't make excuses. And I definitely won't convince myself that 10 minutes is too little to really matter. Ten minutes DOES matter—and it really does add up to big benefits for your body. If all you only did 10 minutes of exercise per day, that's 70 minutes and potentially 700+ calories that you could burn over the course of a week.
So when you're short on time and can only muster a short workout,
intensity
is key. Work harder for the most benefit and the biggest calorie burn for your buck. Really make those minutes count! Here are tons of workouts that burn around 100 calories (or more) in just 10 minutes, while also strengthening your heart and lungs and helping your blast stress. Now THAT is a worthwhile way to spend a few minutes of your time.
Read More ›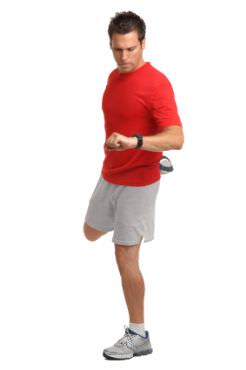 A few years ago, Boston Sports Clubs conducted
a study
to find out how exercise duration affected one's adherence to a workout program. They found that participants who exercised for 20 to 30 minutes actually exercised more consistently than people who worked out for 45 to 60 minutes at a time. The results are clear: You may be more likely to stick with
shorter workouts
than longer ones.
These findings didn't surprise anyone at SparkPeople, since we've found that short workouts provide a great foundation to build lasting lifestyle changes. And why are longer workouts harder to stick to? Time constraints coupled with an all-or-nothing exercise mentality (deciding it's better to do nothing
when you can't fit in a full hour
) could be to blame.
When SparkPeople founder Chris Downie and I were researching and writing the new Strong Start Guide for the new
paperback version
of
The Spark
, we discovered similar findings. We surveyed more than 2,000 members to find out exactly what they did in the first two weeks of their weight-loss programs to either make or break their motivation and affect their results. "Strong starters" were the most successful in the beginning—and in the long term, and the habits, attitudes and even workouts they followed were markedly different than those whom we refer to as "false starters." When it came to exercise, these two groups couldn't have been more different!
Both strong and false starters alike seem to know that exercise is an important component of a weight-loss plan. In fact, the majority of people in both groups incorporated
three to five days of exercise per week
when starting their programs. But would you believe that the people who lost more weight and got off to a stronger start spent
less
time working out?
Read More ›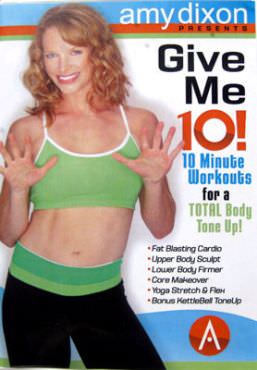 Adopting my dog
a few months ago has changed my life in many ways, and that includes my exercise routine. While I'm even more active than before since I share dog-walking responsibilities with my fiancé, I'm not able to spend as much time at the gym. That means at-home workouts make up the bulk of my routine now, so I've been strength training at home, usually with a few of my favorite workout DVDs.
When Amy Dixon's "Give Me 10!" workout DVD showed up on my desk at work, I was excited to try it.
Amy Dixon
may look familiar to many of you who are avid readers of women's fitness magazines. She's a regular contributor and fitness consultant for magazines like "Self," "Shape," "Women's Health" and more. She knows her stuff, too. With a bachelor's degree in exercise physiology and a boatload of fitness certifications, she's been training and designing workouts for 15 years.
This DVD features a nice mix of six 10-minute workouts: Fat Blasting Cardio, Upper Body Sculpt, Lower Body Firmer, Core Makeover, Yoga Stretch & Flex, and a bonus Kettlebell Tone Up. So are these workouts for you?
Read More ›
I like to do Pilates twice a week. That's the minimum amount of core training I need to keep my persistent back problems at bay and to feel centered and limber. Fortunately for me, I've been teaching two mat classes for the past several years—until recently, that is. One of my classes was recently canceled, so I've been on my own to fit in my mat exercises…only I've been a little lazy about doing it on my own.
Last week I dug through my library of
workout DVDs
searching for a good Pilates DVD to plug the hole in my routine. The folks at 10-Minute Solution sent me the
Quick Sculpt Pilates
kit (which contains a DVD and a toning ball) a while ago, and now was the perfect time for me to try it.
I've said it before, but I LOVE doing Pilates with the mini ball. I use it in my classes all the time, and my students really enjoy using it, too. I
tested the Bender Ball
a couple years ago and loved it, so I had high hopes for this DVD. Still, I was a bit skeptical, because it's not easy to find quality instruction on Pilates workout DVDs. Here's what you need to know about trying this Pilates workout set.
Read More ›
SparkPeople has advocated short bursts of fitness for the past 10 years because we've seen how it can change people's lives and help them reach countless goals. Recent research has been proving our hunch that those 10 minutes of exercise really do make an impact. Despite what naysayers might claim—that 10 minutes isn't enough to help people lose weight or get fitter—a
new study
shows that these short workouts have long lasting benefits. In fact, the more fit you are, the more benefits you might be getting from a short workout, according to the authors of the study.
Read More ›
One of my fitness goals this year has been to incorporate more strength training into my routine. I've found that if I'm going to push myself, it doesn't happen with a bunch of exercises I just do on my own. I need a video to follow. So far this year I've tried some short and long ones, good and bad ones, and some that are more challenging than others. A few weeks ago, I tried one that was such a good balance of difficulty and length that I wanted to do a review of it.
Read More ›
SparkPeople.com is the most highly trafficked weight-loss website in America. Needless to say, we know a thing or two about helping people lose weight. Our members have
lost more than 10 million pounds
to date by following our fun and healthy nutrition and fitness plans, but we wanted to learn more about what really worked for them, so we conducted a huge survey, asking the most successful "losers" what they
really
did to reach their goals.
We recently shared several of their
secrets to weight-loss success
with you, and included even more of their strategies in our book,
The Spark
, which we released last year. Soon after, SparkPeople asked me to create a workout plan based on the book, so I turned to the strategies of our most successful members for help. After all, I wanted this DVD to be more than just another workout DVD. I wanted it to incorporate tactics that were proven to help real people lose weight and reach their goals.
The result,
Fit, Firm and Fired Up in 10 Minutes a Day
, is a no-brainer workout plan that's fun, easy to follow, and truly effective. I believe it can help you learn to love exercise (if you're not there yet) and totally change your attitude about fitness.
Read More ›
You have a busy week. Some last minute shopping to do (complete with many circles around the parking lot to simply find an empty spot), cookies to bake for your neighborhood cookie exchange, gifts to wrap, travel plans to finalize, a volunteer session at the local food bank, and a holiday party for work. You're feeling frazzled, but you want do it all for the spirit of the season. At some point, something has to give. When you're this busy, what's the first thing that falls off your to-do list? Yourself. And for many of us, that means our healthy diet and exercise plans fall by the wayside for days or even weeks at a time, making it harder to climb back onto the treadmill than if you would have just stayed on its belt to being with. Eventually, you need a reason (or resolution) to get yourself back on track and luckily, the New Year is just around the corner, so you decide to just wait until then. Sound familiar?
But what if you could have it all—or at least MOST of it? The truth is, you can. If you can learn to apply
one simple rule
to your workouts, you can say "yes" to all the holiday festivities and still keep your muscles in tip-top shape, helping prevent that notorious holiday weight gain and the climb back onto the wagon that happens in January. How?
Read More ›
Are you having trouble squeezing exercise into your busy days? Do you need a workout plan that is simple to follow, yet effective? Are you thinking about making fitness a part of your life, perhaps as a New Year's Resolution? Whether you need help starting a consistent fitness program or just want new ideas, my newest workout DVD,
The Spark: Fit, Firm and Fired Up in 10 Minutes a Day
can help!
A couple months ago, I told you
how you can get a free workout from this DVD
by preordering
The Spark
. Today, I'm happy to share that this DVD is now available!
Read More ›
As many times as I've received requests to create a cardio dance video, I have to assume that our readers love dance workouts. I do, too, but unfortunately, I'm not very good at creating or leading these types of workouts. I danced throughout my childhood and I still miss it as an adult, so I rely on cardio dance DVDs to get my dancing fix. Sometimes
they can be disappointing
. Other times
they're too advanced
. It isn't easy to strike the perfect balance of teaching fun dance moves without going over most people's heads, so I applaud those fitness instructors (or dancers in some cases) who can do it right.
Recently, I received a package from the folks at
10 Minute Solution
. They make a wide variety of workout DVDs— toning, cardio, Pilates and more—that each include five 10-minute workouts, allowing you to choose a short workout or a longer one. Their DVDs have impressed me 95% of the time in terms of quality instruction, value, and workout variety. (So far, the only title I've tried that I would not recommend is their
Kettlebell Ultimate Fat Burner
, but we won't go into that here.)
Two newer releases of theirs impressed me all over again. If you're looking for fun, short cardio dance workouts that you can actually keep up with, look no further.
Read More ›
I believe that fitness should be fun, accessible and affordable. That's why I've created
more than three dozen free online workout videos
for SparkPeople. Lately, I've been branching out to create new workouts that you can buy on DVD at
The SparkPeople Store
. My newest feature has upbeat music and never-before-seen workouts that are all fun and easy to follow.
Here's a sneak peek at my newest workout DVD, SparkPeople Cardio Blast with Coach Nicole
.
Read More ›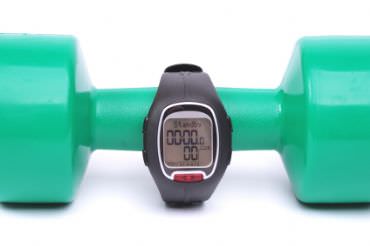 You want to be a fit person, right? That's why I'm sharing my own habits for keeping fit and staying healthy in the ongoing
Habits of Fit People
series.
Here's one that works for me: Commit to just 10 minutes.
So why does something like this matter?
Read More ›