If you're like most people, a typical week of exercise might include a couple of trips to the gym, a yoga class, a walk during your lunch hour or maybe a jog around your neighborhood—and there's absolutely nothing wrong with that. But every now and then, when your regular routine starts feeling a little stale, you may start to wonder what's out there beyond your neighborhood, office or spin studio. Wouldn't it be nice if you could take a break from the same-old, same-old for a few days and embark on a fitness field trip?

Even if you don't have the time or budget right now for a feel-good getaway, you can still live vicariously via a little online daydreaming. Let's explore a dozen of the most invigorating and inspiring retreats that strike the perfect balance between inner peace and butt-kicking workouts.


We can't think of a better way to hit the "reset" button than spending seven days and nights in the lush jungles and beaches of Mexico. Rediscover nature in the picturesque town of Sayulita, as you alternate between fitness-boosting yoga, empowering martial arts and plenty of restorative relaxation.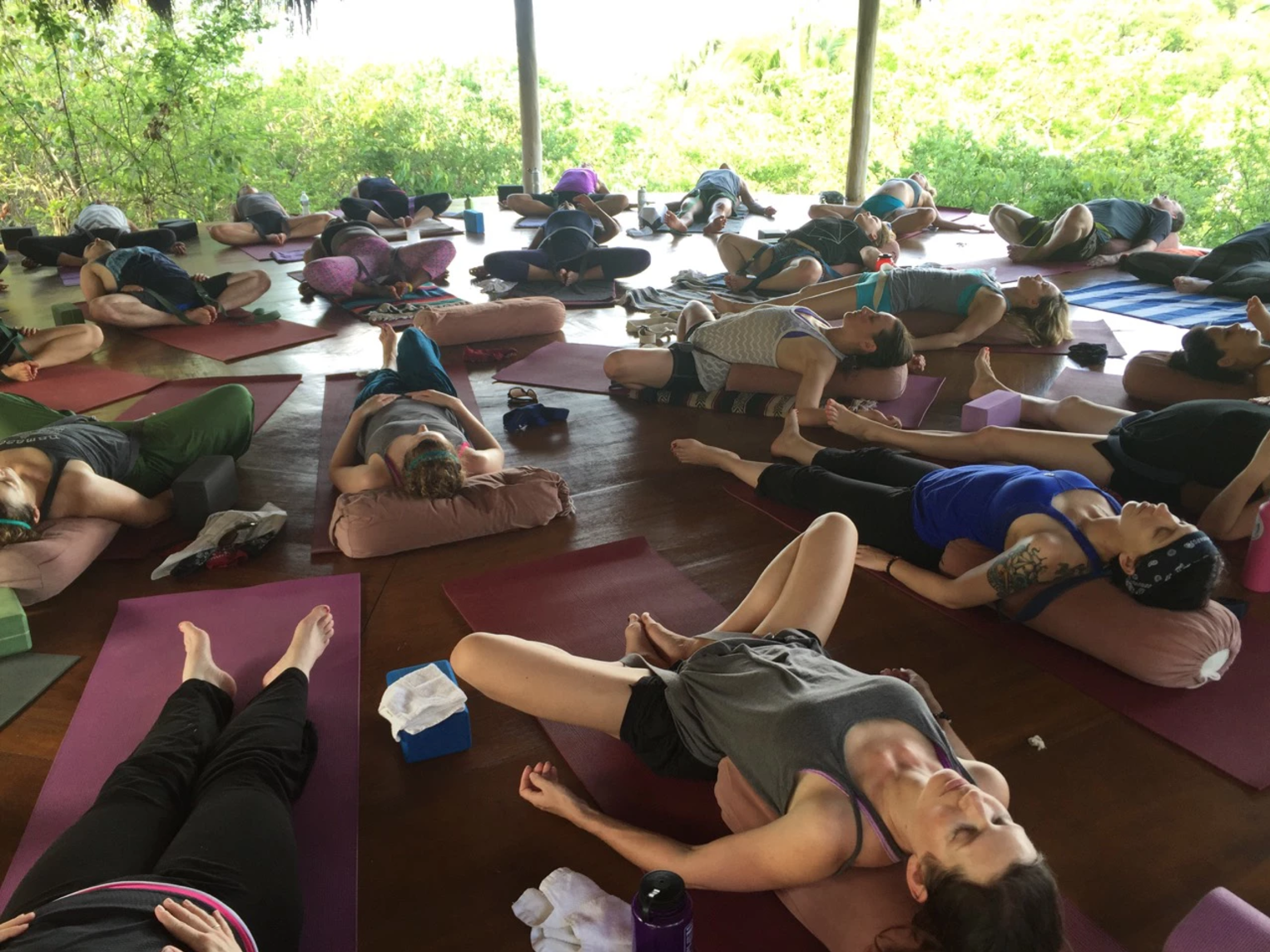 Image courtesy of Chill'Asana

Outdoor enthusiasts and adrenaline junkies will thrive on the stunning scenery and thrilling activities at this top-rated adventure resort. Spanning three national parks, it offers whitewater rafting, rock climbing and rappelling, kayaking and hiking. Athletes seeking a bigger challenge can visit the TimberTrek Adventure Park, a four-acre adventure course with obstacles, bridges and zip lines.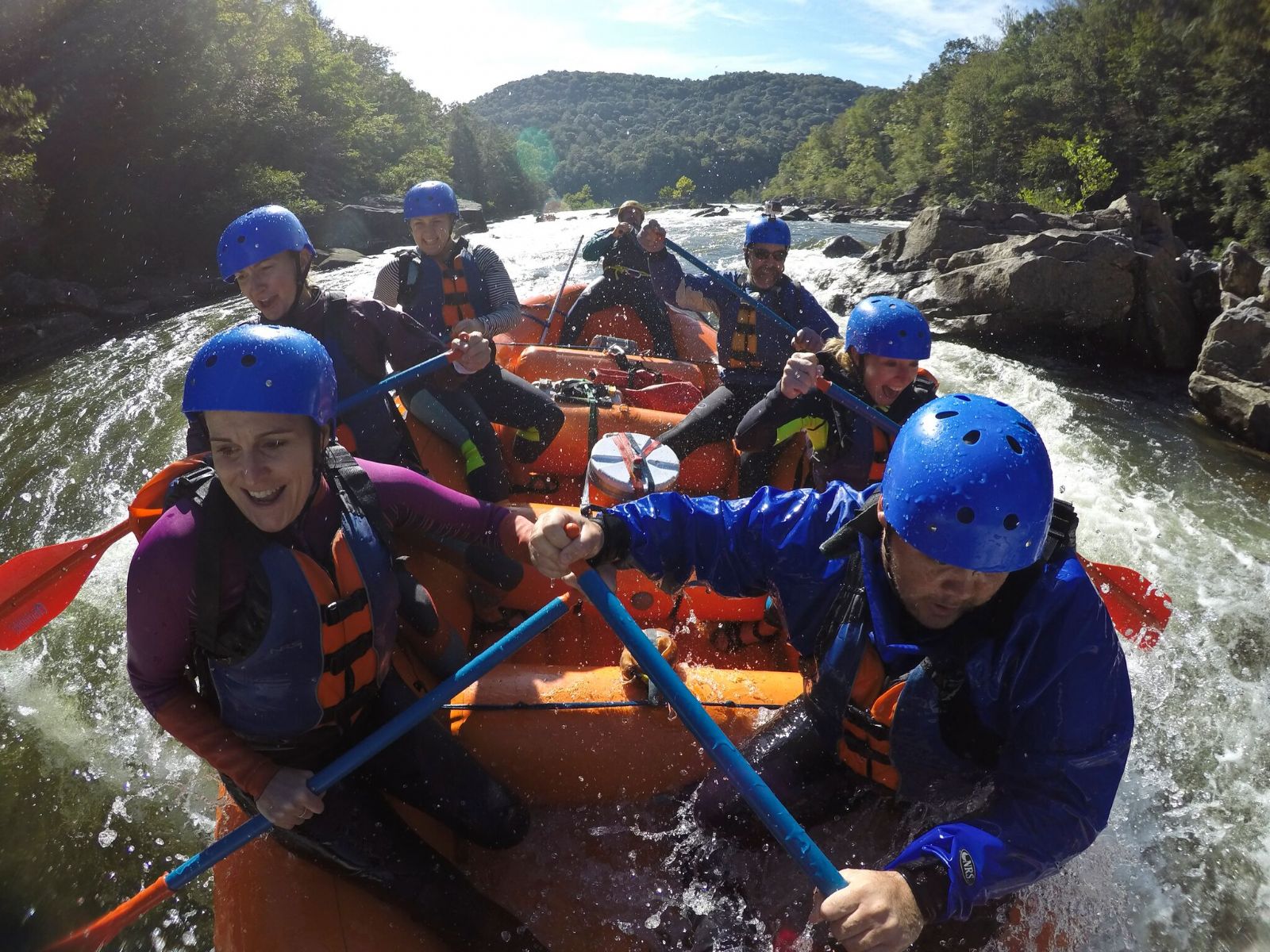 Image courtesy of Adventures on the Gorge


This ancient pilgrimage through France, Portugal and Spain is highly popular among people who love walking, hiking and engaging in outdoor activities. Each day, you'll walk, cycle or ride a horse a certain number of miles, then stay in a family-owned hotel or home, where you'll enjoy fresh local food and drinks. At the end of the week, you'll arrive in the city of Santiago de Compostela.




Image courtesy of Follow the Camino


Nestled at the tip of a barrier island off the coast of Northeast Florida, this active resort is surrounded by sparkling Atlantic waters and lush salt marshland. Its Coastal Core fitness-inspired package is designed for wellness travelers seeking a healthier, movement-based getaway, with the opportunity to mentally disconnect and rejuvenate. Kayaking, paddle-boarding, massage, fitness classes and Segway tours are just some of the items on the itinerary.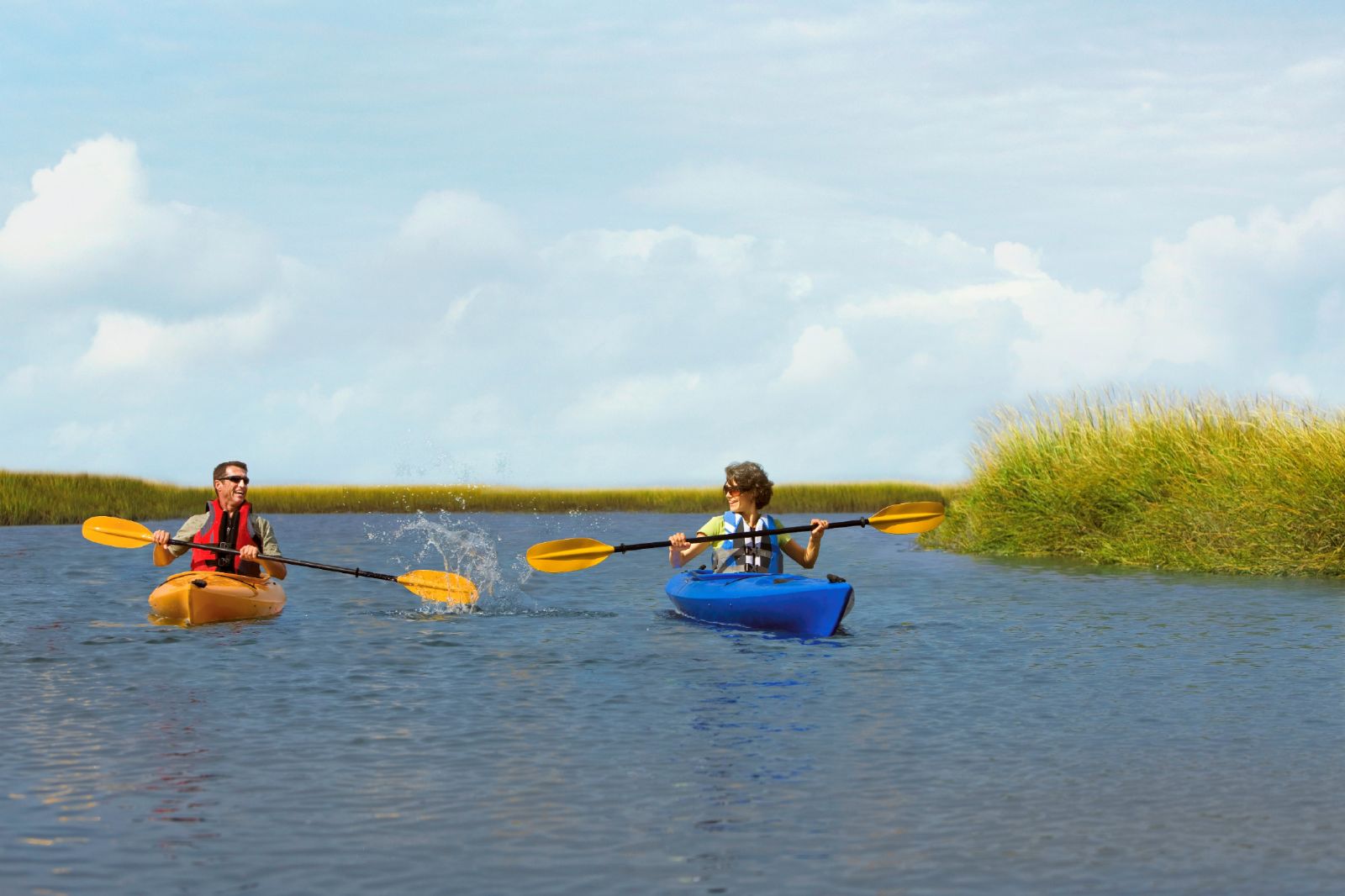 Image courtesy of Omni Hotels



For those seeking an off-the-grid adventure destination, Maine Huts & Trails provides an amazing opportunity to unplug and fully engage in New England's natural beauty. Four huts connected by a series of backcountry trails offer access to scenic lakes, rivers and forestlands that can only be seen by people-powered activities like hiking, biking, cross-country skiing and fat-tire biking. Individuals and teams can enjoy a truly custom retreat tailored to each traveler.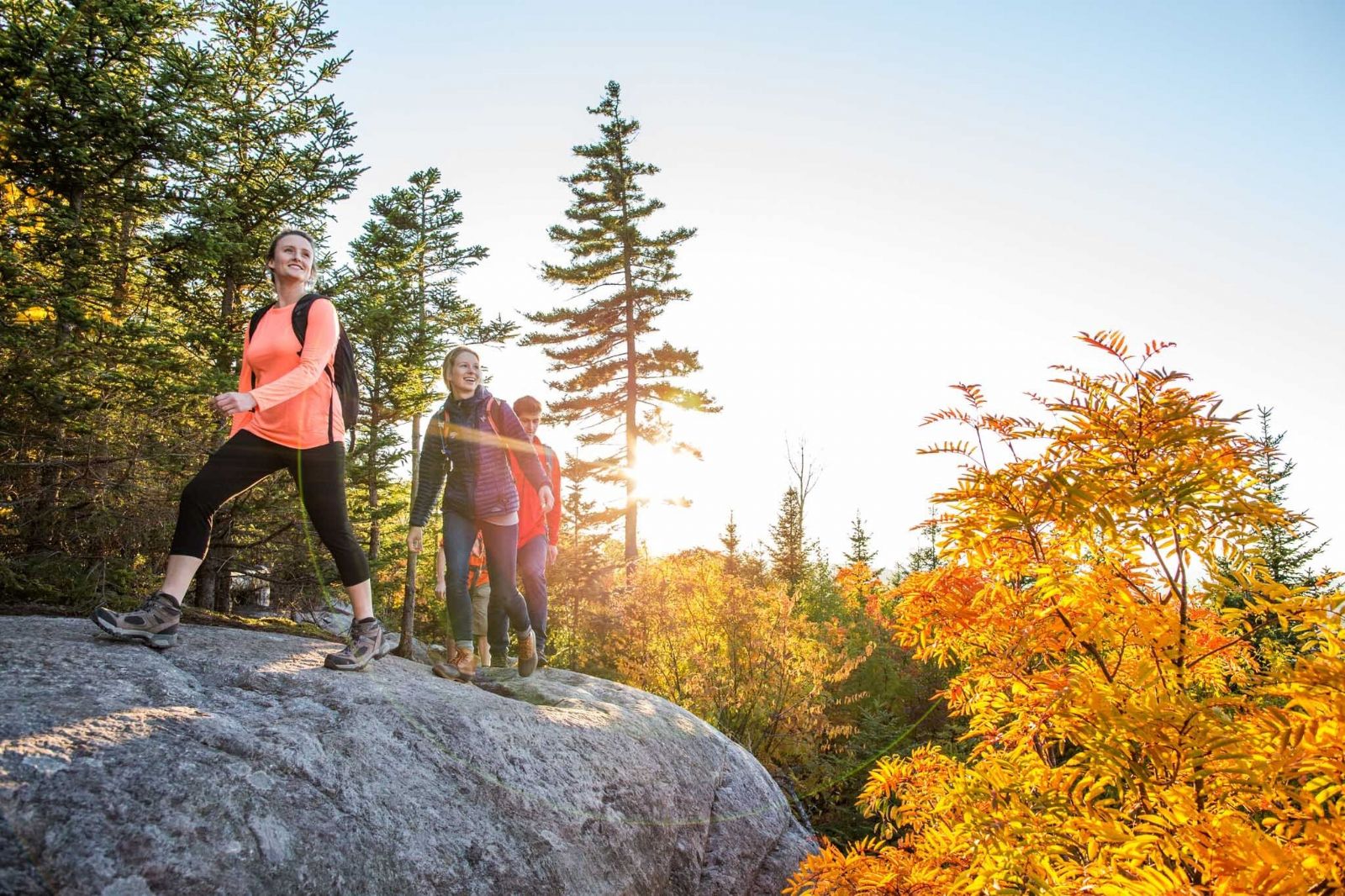 Image courtesy of Maine Huts & Trails
In addition to twice-daily yoga classes and amazing spa treatments, this wellness destination offers a variety of daily outdoor fitness excursions, including hiking, horseback riding and mountain biking through the stunning Blue Ridge Mountains.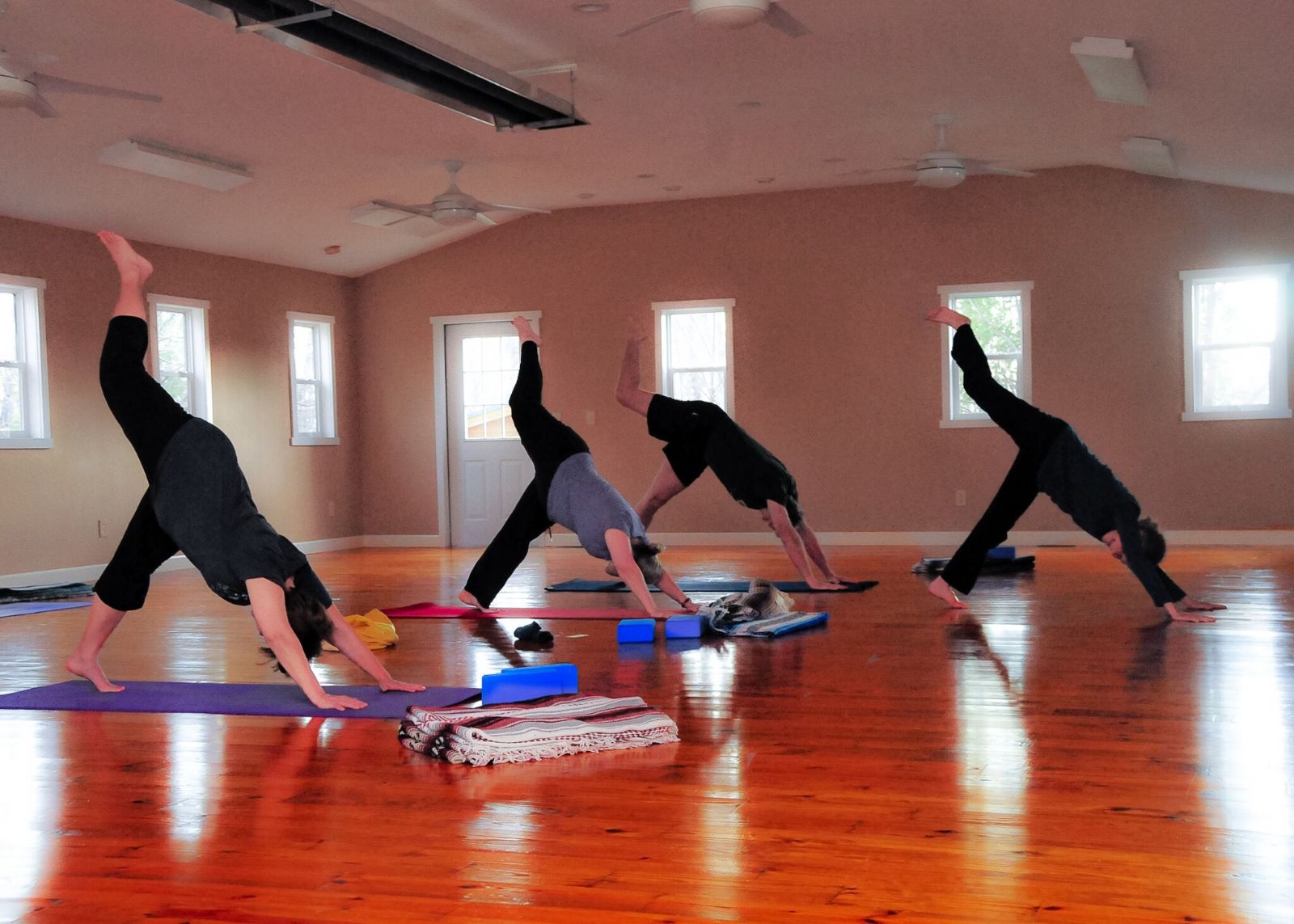 Image courtesy of Dahlonega Spa Resort


Led by Monica Brant—an all-time fitness icon, IFBB Fitness Olympia Champion, WBFF World's Pro Figure Champion, PCA Overall Figure Champion and certified trainer and nutritionist—this female-focused fitness retreat is designed to empower women physically, mentally and emotionally. Monica will personally guide each participant through a full-body track workout, obstacle course training, firearm safety lessons, nutrition education and more.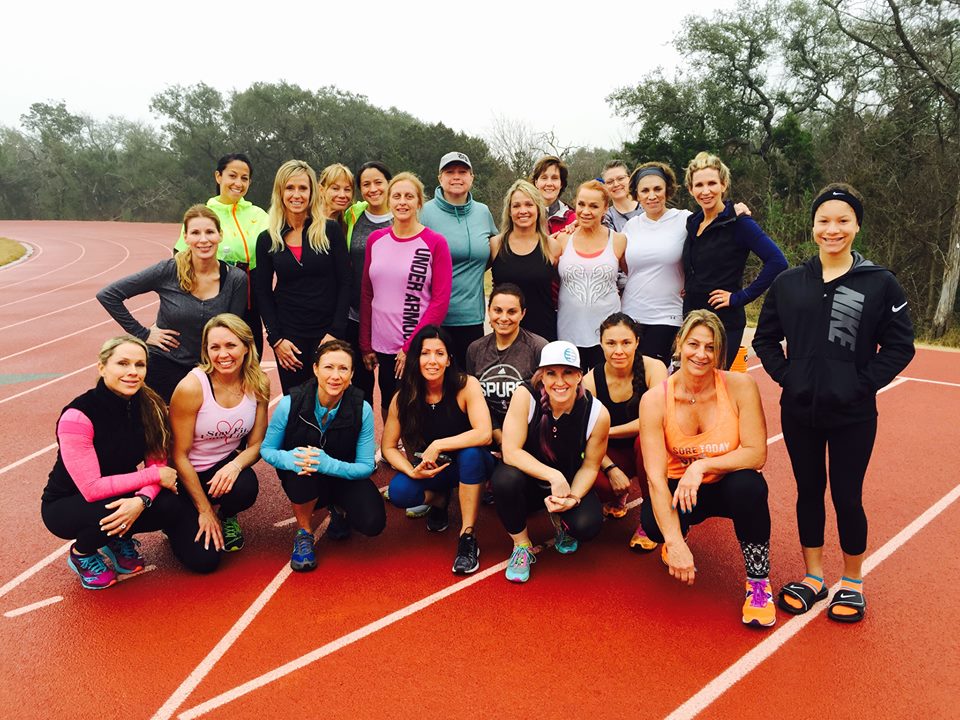 Image courtesy of Monica Brant


This scenic state park is the perfect place to get active while also learning about the unique wildlife that inhabit the Alabama Gulf Coast. The Hugh S. Branyon Backcountry Trail spans Gulf Shores, Gulf State Park and Orange Beach with more than 20 miles of trails, bridges, lakes and beautiful landscapes winding through six diverse ecosystems. The paved trail is great for biking and hiking. Rent a kayak or paddleboard to use on Lake Shelby, the park's freshwater lake. Gulf State Park caters to happy campers with primitive campsites, cabins, cottages and RV sites.



Image courtesy of Gulf State Park



Nestled in the treetops is the full-service Spa Aiyana (the Native American term for "eternal flower"), which incorporates fresh herbs and botanical extracts in massage, facials and body treatments. The spa's wellness program encourages guests to interact with nature through hiking, meditative walks and yoga on the spectacular hilltop yoga platform. A spa concierge is available daily to consult on treatments and wellness programs for each guest's needs.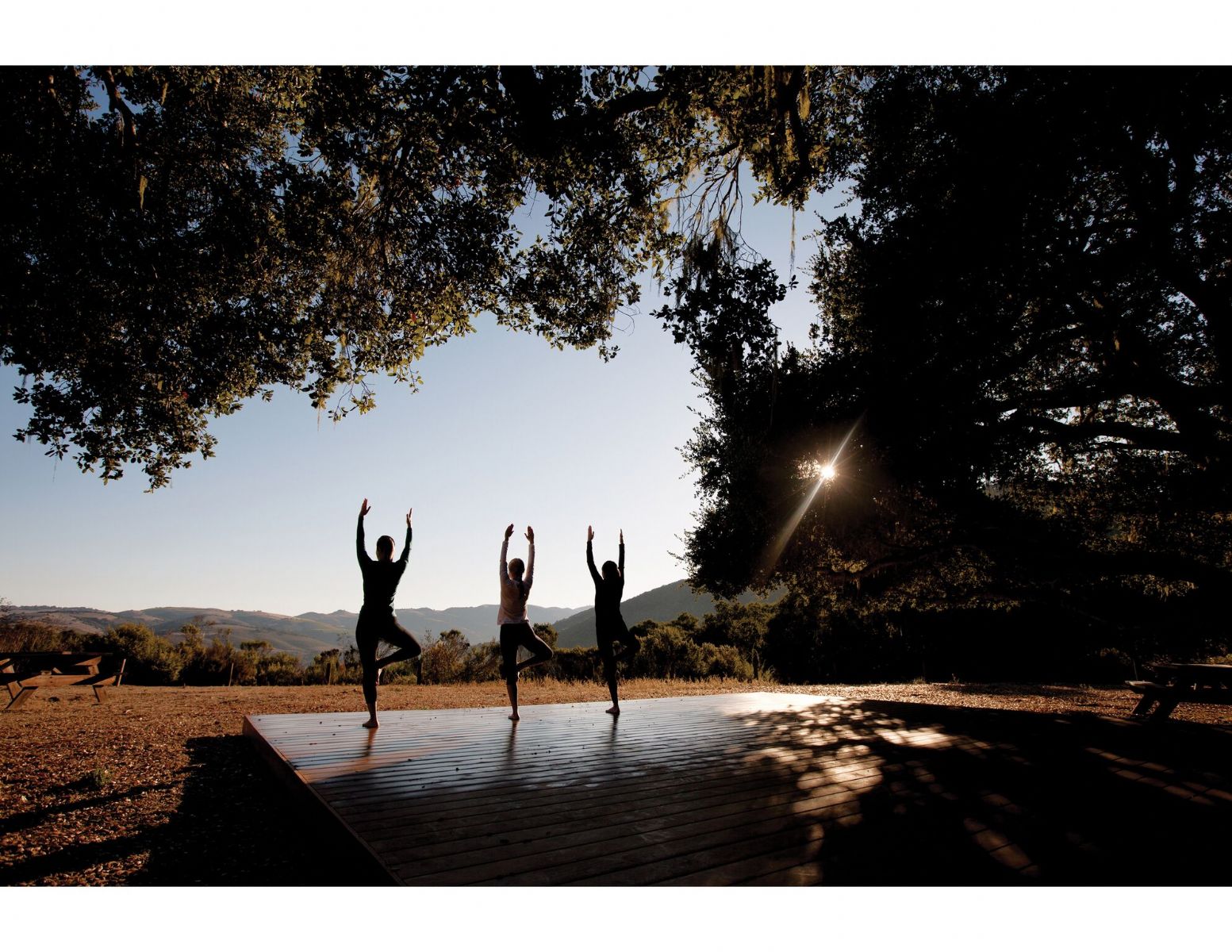 Image courtesy of Carmel Valley Ranch


Inspired by the mountain landscape, the glacier-carved Payette Lake and the spirit of adventure shown by those who live and travel to the region for rest and recreation, The Cove, Idaho's premier award-winning spa, offers outdoor enthusiasts and wellness seekers an authentic respite. Nature-based massages, body treatments and indoor/outdoor saltwater immersion pools offer active explorers a space to unplug and be one with their surroundings.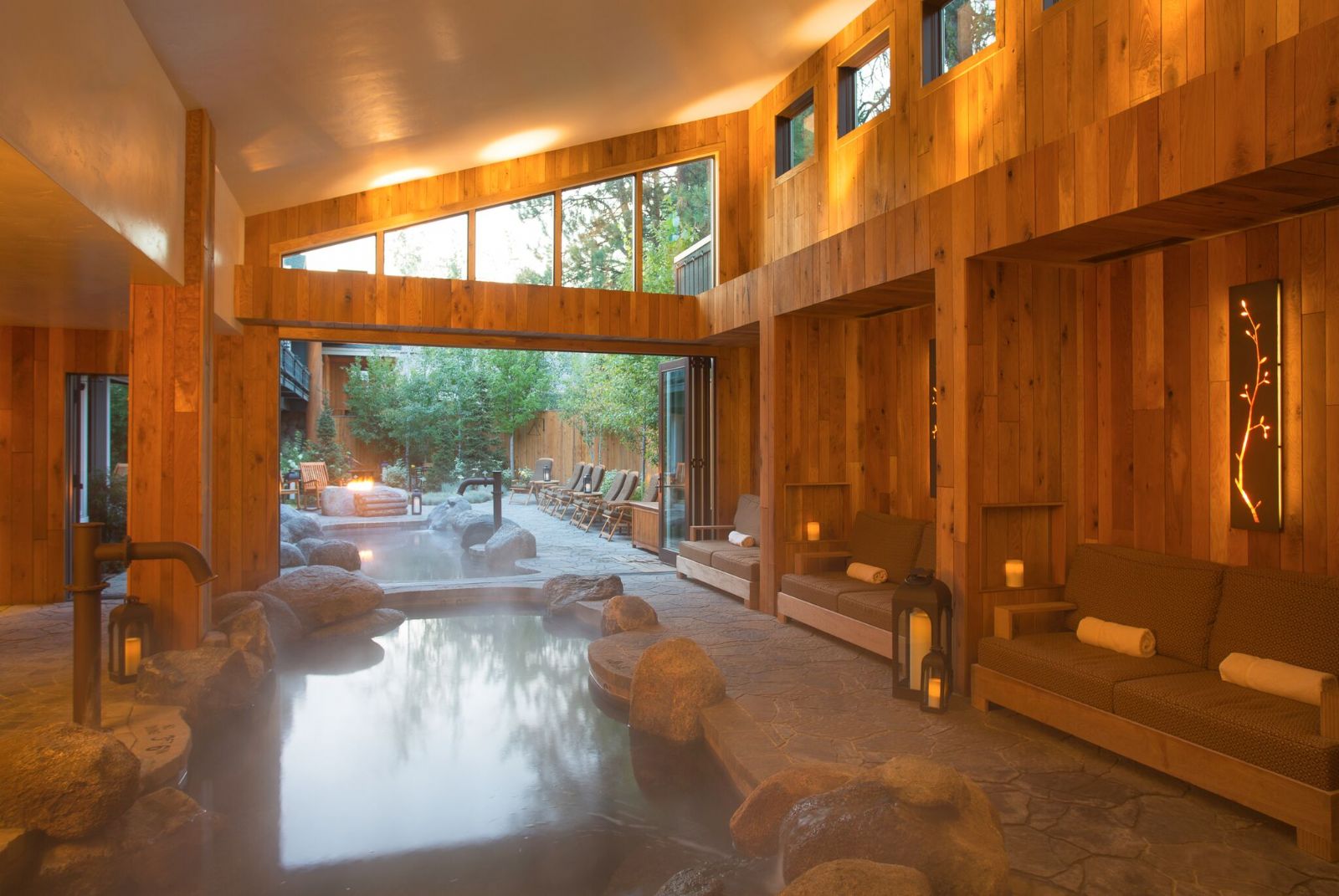 Image courtesy of Shore Lodge


Located within the Arizona Grand Resort & Spa, the Athletic Club has been voted one of the top 10 fitness facilities in Arizona, and for good reason. Guests enjoy an abundance of activities in the 17,000-acre South Mountain Preserve. Hike the Grand Canyon, take a range of fitness classes, swim in the heated lap pool, play on the indoor racquetball court or unwind with a relaxing massage at the on-site spa.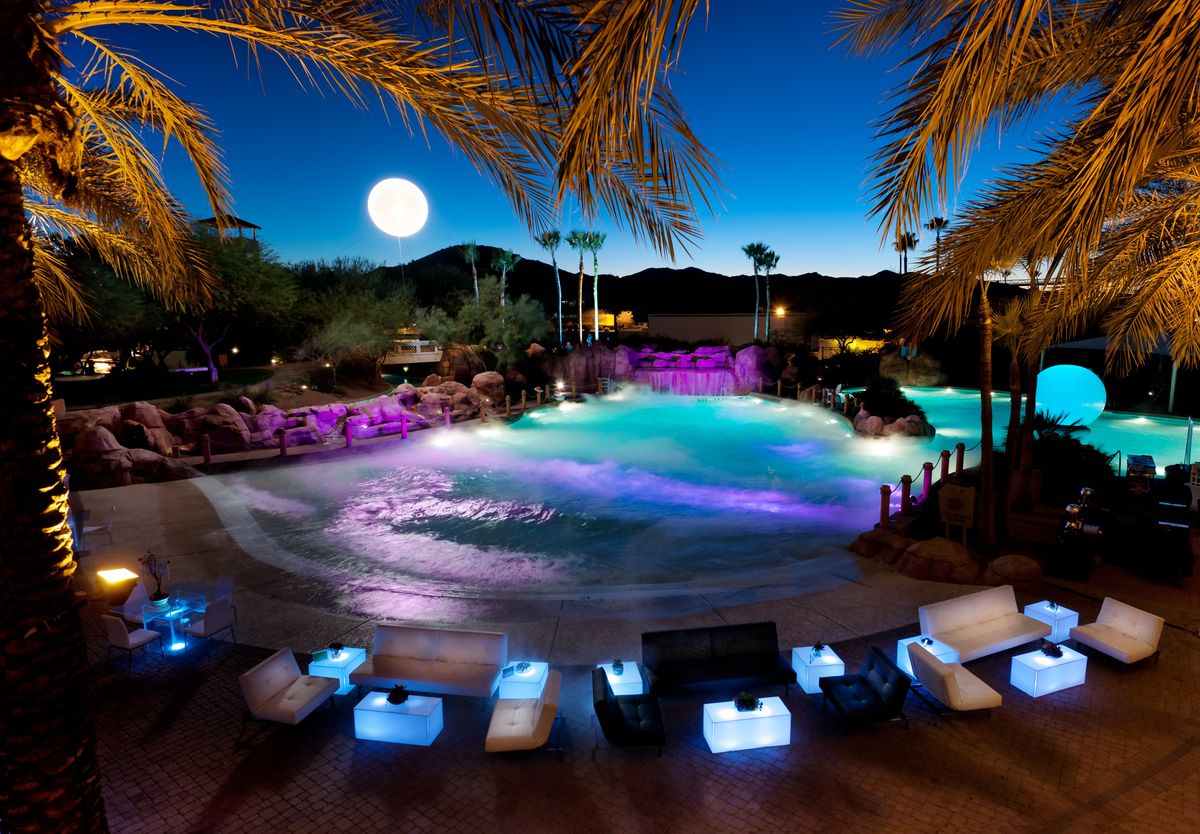 Image courtesy of Arizona Grand Resort


This eco-tour company takes people out to eat—outside, that is. Expert guides lead groups in collecting edible wild plants, mushrooms and more in the scenic forests of Asheville in the heart of the Blue Ridge Mountains. Participants can learn to cook their very own catch of the day, or they can have one of six local restaurants prepare it for them. No Taste Like Home could be the world's only tour company specializing in these do-it-yourself, forage-to-table experiences. They call it "find dining."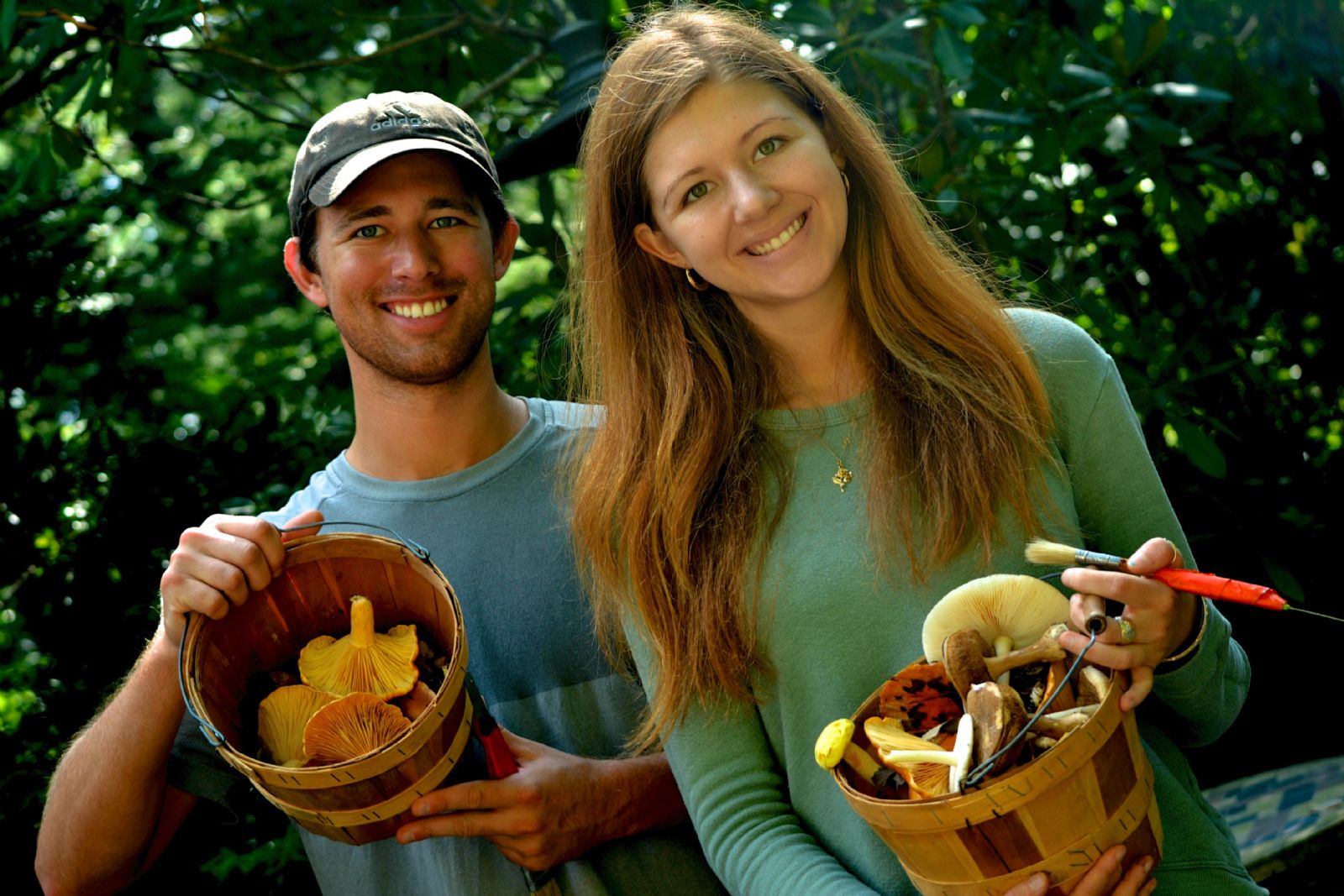 Image courtesy of No Taste Like Home
Which of these would you like to visit? Are there any other fitness or wellness retreats that you'd recommend?