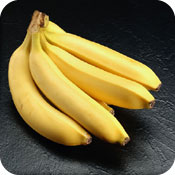 Yogurt contains "friendly" bacteria, which help maintain the intestines and keep the bowels regulated. It can also suppress yeast overgrowth in both men and women. High in calcium, yogurt is also believed to act as a natural appetite suppressant. Soy yogurts contain these same live cultures, so don't let a dairy-free diet stop you from getting these essential nutrients.

Nuts scare most people away because of their high fat content, but they're actually very good for you. They contain healthy fats, part of a well balanced diet. Some nuts, particularly brazil nuts, contain selenium, which helps prevent certain types of cancer.

Beans (kidney beans, black beans, navy beans, and more) are rich in folate, an important nutrient— particularly for women. Eating an adequate amount of folate helps prevent birth defects in newborns. Beans are also a cholesterol-free protein source, and high in fiber.

Popeye has it right when it comes to spinach. This super food is rich in vitamins A and C, folic acid and magnesium. All of these work together to help reduce the likelihood of cancer and even help decrease the risk for heart disease.

Most mushrooms contain a substance that stimulates the immune system. Mushrooms are often used in natural therapy to help fight off illness. Some mushrooms (shitake, enoki and reishi varieties) also have anti-cancer effects.

Bananas are a great super food for athletes. They're rich in two essential nutrients (potassium and magnesium) that aid in proper hydration, and they help reduce the likelihood of muscle cramps. They also provide a good source of soluble fiber.