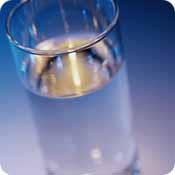 Being pregnant puts increased pressure and strain on all the bones and muscles in your body. Your energy reserves are also zapped from the process of creating a new life. Even if you get adequate rest, you may still feel tired during pregnancy. Fatigue is especially common during the first trimester when the baby's life support system and organs are forming. Though there aren't many ways to completely eliminate fatigue, there are some things you can do to help reduce the severity:
Exercise. It may seem like you are too exhausted to even breathe, much less exercise. Believe it or not, exercise is crucial and will help restore your failing energy.
Try taking mini naps during the day. Even 10-15 minutes can help refresh you.
Eat a well balanced diet that includes an extra 300 calories each day.
Be sure you're getting enough iron. Iron deficiency is a common cause for excess fatigue.
It's not safe to take supplements that act as stimulants while pregnant. You can have an occasional cup of coffee, but it is best to avoid caffeine as much as possible. Remember that in the grand scheme of things, pregnancy is actually only 9 short months of an entire lifetime. Before you realize it, you'll long for the days when nausea and heartburn ruled every waking minute. In the meantime, try some of the above natural cures to help reduce the impact of some of the more common pregnancy side effects.

For additional information check out:

Your Natural Pregnancy: A Guide to Complementary Therapies. By Anne Charlish
The Cure. By Jack D. Hunter