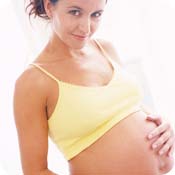 You walk into your local grocery or convenience store and inevitably stumble upon a sea of energy bars. Feeling somewhat overwhelmed by the plethora of health claims, you quickly buy an eye-catching bar with an appealing flavor. But did you really get the best bar to suit your needs?

Before making a purchase, think about why you are eating that bar-additional protein, a handy snack, a post-workout meal? Do you feel that because you are pregnant, exercising, or focusing on your health that energy bars are simply a must? Whatever your reasoning, remember that energy bars are not a necessary part of a healthy, balanced diet. Before you buy, remember these pros and cons:

Pros
There are a lot of reasons why energy bars are so popular. In general, energy bars:
Can help meet your energy (calorie) needs
Can help meet your nutritional needs, especially if you need help getting calcium, zinc, vitamin D, vitamin B-12, folic acid, protein or fiber
Are portable, convenient and pre-packaged
Have a long shelf life and don't require refrigeration
Cons
Consider these downsides.
Excessive nutrients. Energy bars can contribute to an excessive intake of nutrients, especially if you are eating more than one bar daily, take a multivitamin supplement, and eat other fortified (enriched) foods and beverages. The dangers of over-supplementation vary from minor intestinal discomforts (diarrhea and constipation) to liver disease, nerve damage or even death.
Excessive calories. Energy bars may contribute to a high caloric intake, which can lead to weight gain.
Cost. At $1.00 to $2.00 a bar, this convenience food can quickly become a major expense on your grocery bill.
Abdominal discomforts. Some energy bars (especially low-sugar or low-carb varieties) contain sugar alcohols, which can cause bloating, gas and diarrhea in some individuals.
Lack of data. There is very little research to support the actual need for energy bars. They are not a magical food and should not be used as a constant replacement for whole foods in your diet.
Processing. Energy bars are a highly processed food, whereas whole, unprocessed foods should be the staples of a healthy diet.
Additives. Some energy bars contain additional herbal ingredients. There is no data to show that any of these herbs are effective. Herbs have no standards regarding potency or safety, and many result dangerous allergic and drug interactions.
To make sure the next bar you eat isn't just a glorified candy bar masquerading as healthy, use the following checklist, based on your needs-meal replacement, afternoon snack, or workout fuel. And above all, enjoy your energy bar! Find a flavor and consistency that you like. Make sure that your body tolerates the energy bar with no intestinal discomforts, especially if you plan to use the bar prior to exercise.

Continued ›