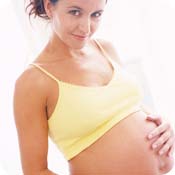 Educating yourself about childbirth so you're able to make informed decisions is a great way to increase your chances for a smooth labor. But you can't possibly learn everything you might need to know. That's where a doula comes in. A doula is a trained labor support person who provides emotional, physical, and informational support during pregnancy, childbirth, and postpartum. She (they're usually women) absolutely doesn't replace medical caregivers or your birth partner, but rather complements them. There are many ways a doula can assist you, such as:
helping you prepare your birth plan
providing suggestions and exercises to help you have a more comfortable pregnancy
explaining medical procedures
providing emotional support
suggesting and providing non-pharmacological pain relief techniques (massage, heat therapy, positioning)
assisting with breastfeeding
providing partner support
working as an advocate so your birth plan is carried out
This list is just an example of some of the many services a doula may provide. Some fathers worry that a doula will take over their roles in the birth process. Being a birth partner is challenging work, and most fathers feel a sense of relief and enjoy the birth experience more when a doula is present. Many women state that they couldn't have given birth without their doula, but doulas aren't just for first-time moms. Many women hire a doula for second and third babies and beyond. If you weren't happy with a previous birth experience, a doula could improve the outcome of the next one. In fact, research shows that doulas do improve birth outcomes.

Women supported by a doula during labor have been shown to have1:
50% reduction in Cesarean rate
25% shorter labor
60% reduction in epidural requests
40% reduction in Pitocin use
30% reduction in analgesic use
30% reduction in forceps delivery
Six weeks after birth, mothers who had doulas experienced1:
Less anxiety and depression
More confidence with the baby
More satisfaction with their partner
Long-term benefits of using a doula1:
Improved breastfeeding
Increased time spent with baby
More positive maternal assessments of baby's personality and health, and maternal competence
Decreased postpartum depression
How to find a Doula
There are thousands of doulas in the United States alone, and many more worldwide. DONA International is the world's largest doula association, providing training and certification to doulas, support for families interested in doula services and assistance in finding a doula in your area.

When interviewing a prospective doula, here are some questions to ask:
Are you certified?
What training and education have you had?
What is your philosophy of birth?
How do you define your role in the birth process?
Do you provide prenatal and/or postpartum visits?
Can you provide references?
What types of births have you witnessed (Cesarean, epidural, natural, VBAC, twins)?
What is your fee? How should payments be made?
Do you have experience at my chosen place of birth?
What happens if you're not available?
Will you provide labor support at my home prior to going to the place of birth?
Above all she should set you and your birth partner at ease and make you both feel confident in her competence. The professional doula charges a flat fee for each birth, from $200 to $1,500. However, don't let the cost deter you; many doulas offer sliding fee scales.

For more information on choosing a doula, read these books:
The Doula Advantage: Your Complete Guide to Having an Empowered and Positive Birth with the Help of a Professional Childbirth Assistant by Rachel Gurevich
Mothering the Mother: How a Doula Can Help You Have a Shorter, Easier, and Healthier Birth by Marshall H. Klaus, John H. Kennell, and Phyllis H. Klaus


Source 1: Mothering the Mother, by M.H. Klaus, J.H. Kennell, and P.H. Klaus; Addison-Wesley Publishing Company, New York (1993).