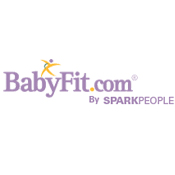 Livonia, Michigan is the seventh healthiest city for pregnancy according to BabyFit.coma€TMs list of Top 100 Cities for Healthy Pregnancies.

Livonia placed in the top ten for the category of a€oewomen receiving care in the first trimester of their pregnanciesa€ and the average baby birth weight. Additionally the city scored in the top 25 for a few other healthy pregnancy indicators including the smallest percentage of moms receiving late or no prenatal care.

This is not the first time Livonia has been honored. In 2001, it earned a top spot as the second a€oeKid Friendliest Citya€ in the United States by Population Connection. Additionally, in 2003 according to FBI crime data Livonia was the seventh a€oeSafest Medium Sized City in America.a€

Return to the full list of the Top 100 Cities for Healthy Pregnancies.