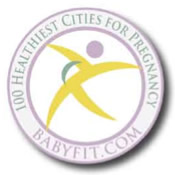 Boise City, Idaho is the sixth healthiest city for pregnancy according to BabyFit.com's list of Top 100 Cities for Healthy Pregnancies.

Boise City placed in the top five for the category for "percentage of women in the optimal age range for a healthy pregnancy." Additionally, the city scored in the top 30 for two other healthy pregnancy indicators including the smallest percentage of mothers with anemia and the largest percentage of women who the physically active.

This is not the first time Boise City has been honored. In 2004, Inc Magazine recognized Boise City as one of the "Top 25 Medium Sized Cities for Doing Business in America."

Return to the full list of the Top 100 Cities for Healthy Pregnancies.