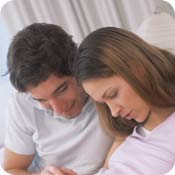 When you're eager to try a new restaurant, you might ask your friends for recommendations, read a good review, or check out the menu before you spend your money and time there. If you enjoy your first meal, you'll return again and again, but if your experience is less than great, that first visit will also be your last.

Finding the right gym is a lot like finding new restaurant. A good gym will fit your own unique personality, and motivate you to come back and exercise on a regular basis. Unlike a restaurant however, joining a gym is a large financial commitment, so it's even more important that you research your options before signing on the dotted line.

When considering a particular gym, set up a tour and bring a list of questions you want answered. Try to set up this tour during the time you usually exercise. More often than not, the staff will give you a free day pass so you can try out the equipment, classes, and other amenities firsthand.

Other than a free workout, there are several key criteria to consider before you fork over the dough or sign a long-term contract. Keep these questions in mind as you begin your search.

1. Location, Location, Location
If you choose a gym on the other side of town, will you really make it there consistently to work out? Often, a gym located somewhere between your home and office is best. On days when you're crunched for time, having a gym close by will make things easier on your hectic schedule. After all, a good workout is supposed to lower your stress level, not increase it.

2. Hours
Is the gym open when you'll use it most? While some gyms are open 24 hours a day, others are closed on weekends. Whether you workout early in the morning or late at night, make sure the hours fit your schedule, or you'll be paying for something you can't access.

3. Members
Everyone responds differently to those around them, and you should keep this in mind before you choose a gym. You should feel relaxed in your exercise environment, not embarrassed or intimidated. Some gyms are co-ed, while some are same-sex only. Others attract individuals of certain age groups. Will you be comfortable exercising around the current members? On your tour, does the gym seem overly crowded?

When you're pregnant, you might feel a little conspicuous at the gym. While women's-only gyms are on the rise, so are women's-only sections in co-ed gyms. If you plan on primarily using this area, make sure it meets all of your needs.

Continued ›