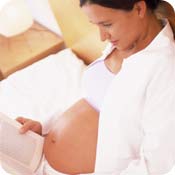 As a college student, I had my fair share of sleepless nights. But as I matured (and learned from the adverse affects I suffered because of those late nights), I began to realize that at the core of a healthy, long life is good sleep. Surprisingly, what we hear about health usually revolves around exercise and nutrition; the truth about sleep-one of the most important factors to attaining vitality-is often left out of the mix.

Losing sleep is certainly not something to be taken lightly. An occasional night of tossing and turning is normal, but continued patterns of this behavior can cause real problems in your ability to function normally. Research shows that inadequate sleep can have disastrous effects on your weight loss efforts, impair your concentration, and even mimic the symptoms of impaired glucose tolerance (which can lead to diabetes and hypertension).

Your mood also suffers when you don't get enough shut-eye, causing you to become disoriented on the job, fatigued behind the wheel of a car, or irritated at home. But more importantly, these mood swings can affect your relationships with others, and even lead to depression.

But the good news is that, starting tonight, you can improve the quality and quantity of your sleep. Here are 7 ways to get back on track. You'll be sleeping like a baby in no time!

Create the right environment. Get your body and mind in the habit of using your bedroom for sleeping. If you frequently sit in bed to pay your bills, do your homework, watch television, eat, talk on the phone, etc., your mind will expect that the bedroom is for daytime activities. Instead, create an environment that is suitable for sleeping. Equip your room with soft lighting, comfortable bedding, and relaxing music. Other tricks include turning the temperature down a few notches, and turning the clock away from your view. Recent studies reveal that watching your sleep time vanish into the morning hours only makes you more anxious and less able to fall asleep.

Get yourself into a routine. This is especially hard for people with wavering, active schedules, like students and parents. On busy days, it is difficult-but crucial-to be firm with a routine. If you normally don't fall asleep until the wee hours of the morning, or if you don't have a sleep schedule at all, try going to bed a half an hour earlier each week, or set a time to get in bed and stick with it. Eventually your body will get used to going to sleep at that time and it will begin to come naturally.

Continued ›