These days, you can't scroll through your email without spotting an online coupon for a new type of indoor cycling class. Whether it's for a classic Spinning® class, SoulCycle, CycleBar, Peloton or a RealRyder bike, the options are practically endless—and maybe a little confusing. Are the prices worth it? Which class best fits your fitness needs? Which class is the best fit for your personality?

Learn more about the most common indoor cycling classes available right now, so you can choose the right class style for you.

Spinning & Indoor Cycle Classes: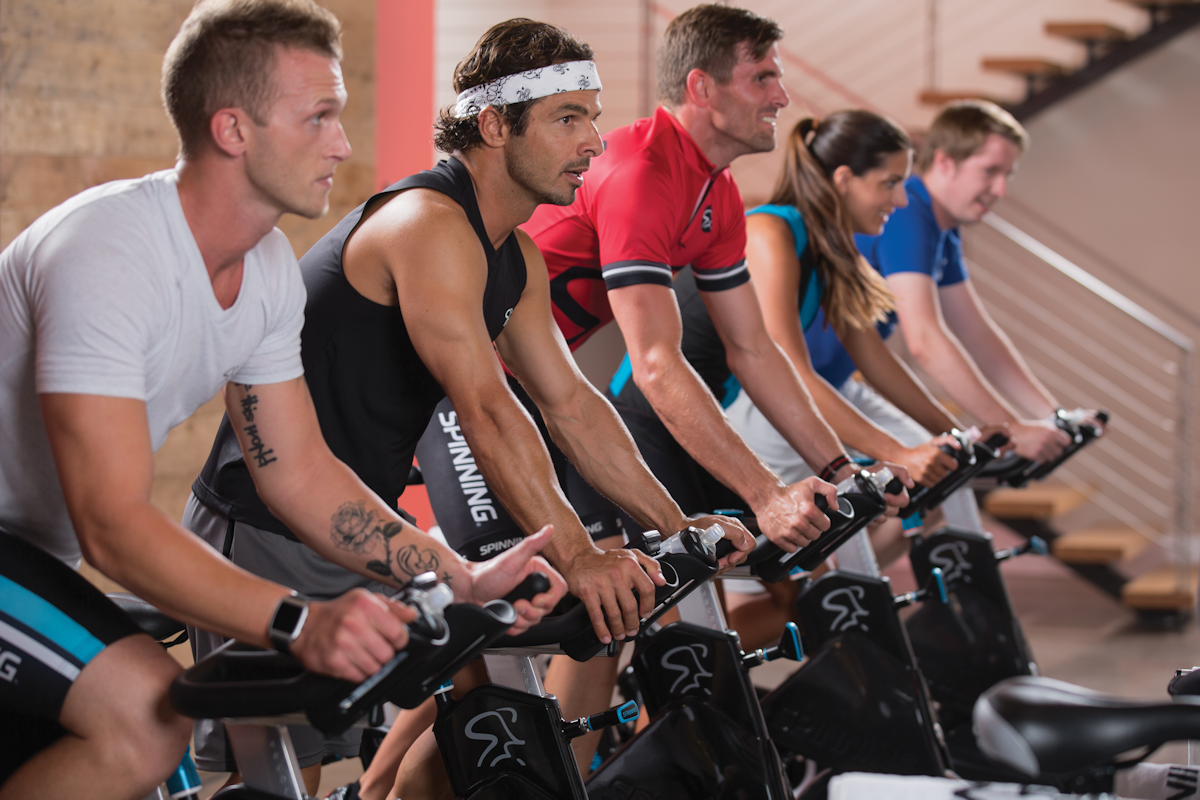 Image courtesy of Mad Dogg Athletics, Inc. (www.maddogg.com)

The Basics: Spinning or indoor cycling began when cyclists John Baudhuin and Johnny "Johnny G" Goldberg created the franchise by combining an innovative indoor stationary bike with a new kind of cycling experience. Only certified spinning instructors have permission to teach "spinning," though other group cycling programs do exist (typically called "indoor cycling" or a similar term), some of which have their own certifications. All indoor cycling classes are cardio (aerobic) workouts done to upbeat music and led by an instructor. Most classes last between 45 and 60 minutes. Check with your gym to see if they have a shorter beginner class as well.

Why You Should Try It: Torching up to 500 calories in just 45 minutes, this major calorie burner is tailor-made to fit each individual cyclist. Participants control how hard they work throughout the class by turning or pushing a resistance knob to simulate the hills and flats encountered on the road. No matter if it's your first class or your hundredth, you can always choose how hard or fast you want to push yourself.

In addition to being able to work at your own pace, spinning remains popular because it is motivating. Instructors lead participants through a challenging but fun class that simulates what you'd experience on the road—hills, flat roads, sprints and jumps. Classes don't involve a lot of complex moves and the low-impact movements are easy on the joints. Cycling classes can also be good for your wallet: Most corporate gyms include classes with the cost of your membership.

Personal trainer, LA Fitness and RealRyder cycle instructor Erin Lawry loves indoor cycling classes. "[Classes] allow you to get your cycling in during inclement weather and [are] safer than riding with traffic," she says. "It can be a great way to get cardio in without putting much impact on your joints."
<pagebreak>
Virtual Cycling Classes: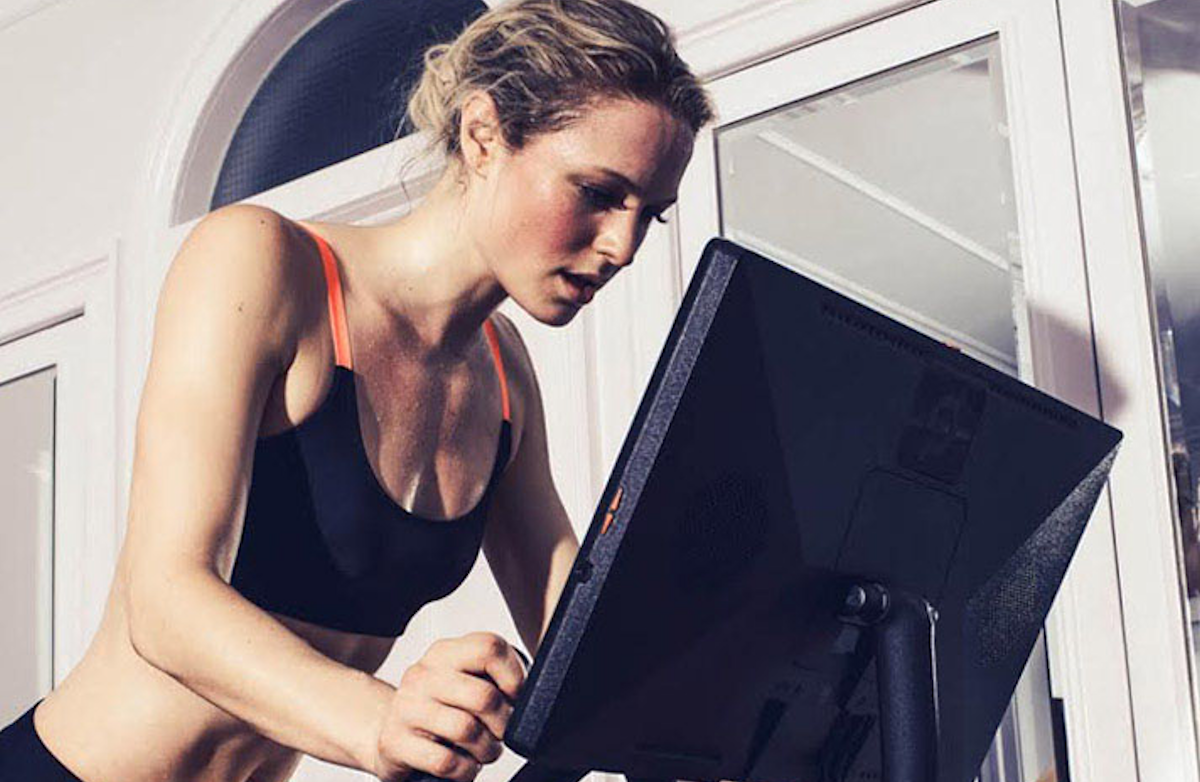 Image courtesy of Peloton (www.pelotoncycle.com)

The Basics: Virtual cycling classes, such as Studio Sweat on Demand (SSOD) and Peloton are indoor cycling workouts you can do in the privacy of your own home. Both offer on-demand classes to watch while you work up a sweat. SSOD allows you to use any bike or cycle trainer to take one of three classes they offer from your TV, computer, tablet or phone.

To take Peloton classes, you must purchase the company's cycle. When they're ready to sweat, riders can select from six different instructor-led, live or on-demand rides, which they can follow along with on the bike's Wi-Fi enabled HD touchscreen. In addition to making you feel like you're in a live cycling class, the screens connected to each Peloton bike also allows you to track your progress, compare your ride with others and stay motivated with a real-time leaderboard.  

Why You Should Try It: With costs as low as $5.88 per class or $19.88 per month for Studio Sweat on Demand, it's comparable to purchasing a traditional gym membership. Plus, SSOD offers a seven-day free trial so you can see if you like it before making a larger commitment.

Although Peloton bikes run upwards of $2,000 with a $39 per month subscription fee, once you own the bike, you never have to leave the comfort of your home to reap the benefits of an indoor cycling workout. If that kind of workout is right up your ally, then, over time, the cost might be worth it.  
<pagebreak>
Total Body & Mind Classes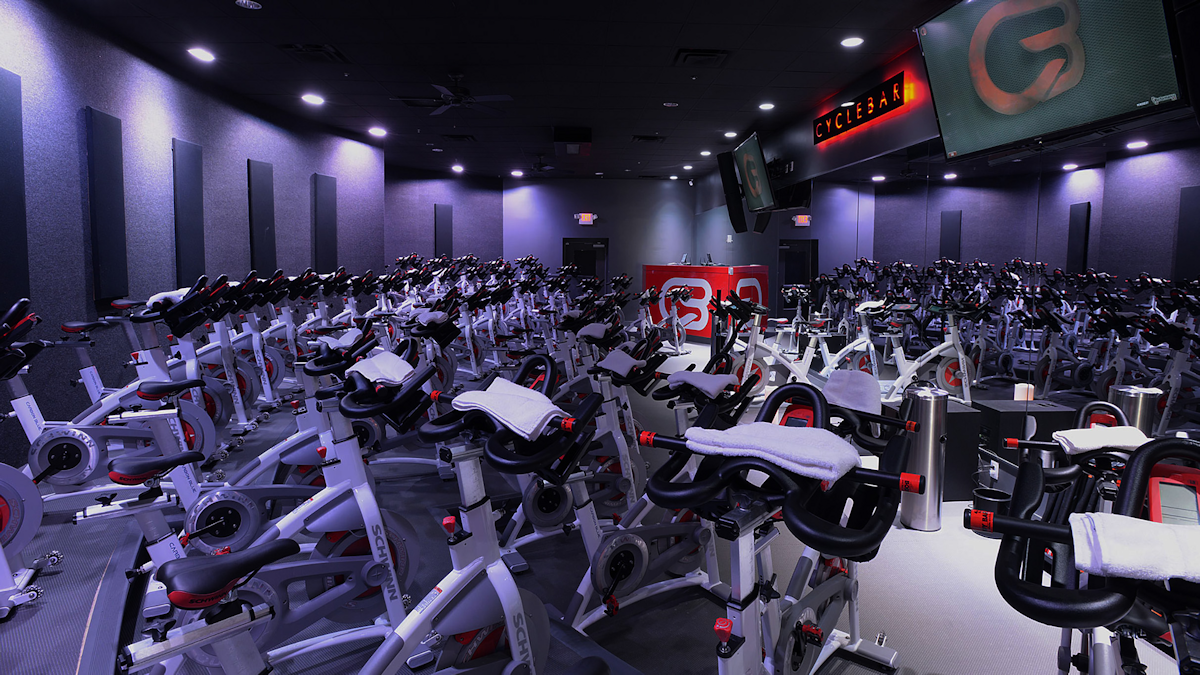 Image courtesy of CycleBar (www.cyclebar.com)

The Basics: Get a full-body experience with indoor cycling classes from companies such as SoulCycle, CycleBar and Flywheel.

At SoulCycle, you'll incorporate hand weights, calorie-scorching core work and dance moves in your full-body cardio workout, which is set to music in a candle-lit environment for a Zen-like experience. Choose from three different 45-minute rides: SoulCycle, SoulSurvivor or Community Ride.

CycleBar promises a "concierge service" from the moment riders walk in the front door, offering shoes if you don't have your own, a water bottle, towels and even healthy snacks. The actual ride takes place in a theater-style room featuring a massive video screen with lighting and sound to match. Five different class styles range from a "classic" cycling class to "connect," which combines a standard cycle class with yoga-like discipline as monitors and music are turned off so you can connect with yourself and other riders. CycleStats measure your performance and emails you your ride results after every class. Some classe types feature upper-body work, speed workouts or instructor cues to get you to move to the music.

Similar to CycleBar, Flywheel offers studios with stadium-style seating, carefully curated music, free loaner shoes, lockers and towels. The classes also combine cycle cardio with an arm workout, much like SoulCycle. Flywheel's studios also come equipped with a large-screen "TorqBoard" that displays leaderboards to show how your ride compares with that of others in your class (you can always choose to opt out of this at the beginning of the ride). Personal stats are recorded and made available to you on your own private account on the company's website.

Why You Should Try It: Although your first class comes at a discounted rate of $20, SoulCycle classes start at $34 per class. Some riders feel the fee is worth the experience, though, as SoulCyle has an almost cult-like following, according to Amanda L. Dale, a certified personal trainer and wellness coach. She says the fandom is due to, "Charismatic instructors, cool and current music and the general mind-body vibe that engages riders in an experience. Riders thrive off the energy created in the room by motivational mantras, disco-style lighting effects and hard-pumping sounds while also incorporating light weights to provide a full-body workout experience."

CycleBar classes are around $20 per hour and are offered on a pay-as-you-go system, so there is no need to pay a membership fee. If you want the feel of a luxury studio without the associated cost, then CycleBar is worth checking out.

If elements from both CycleBar and SoulCycle appeal to you, then choosing from one of Flywheel's seven class offerings might be your best bet. Flywheel also offers clients a choice of paying per class or purchasing a membership. Classes start at $28.

Unfortunately, these clubs are not available in all cities and class rates can vary depending on the studio, so check their websites to see which locations are nearby.

<pagebreak>
Leaning Bikes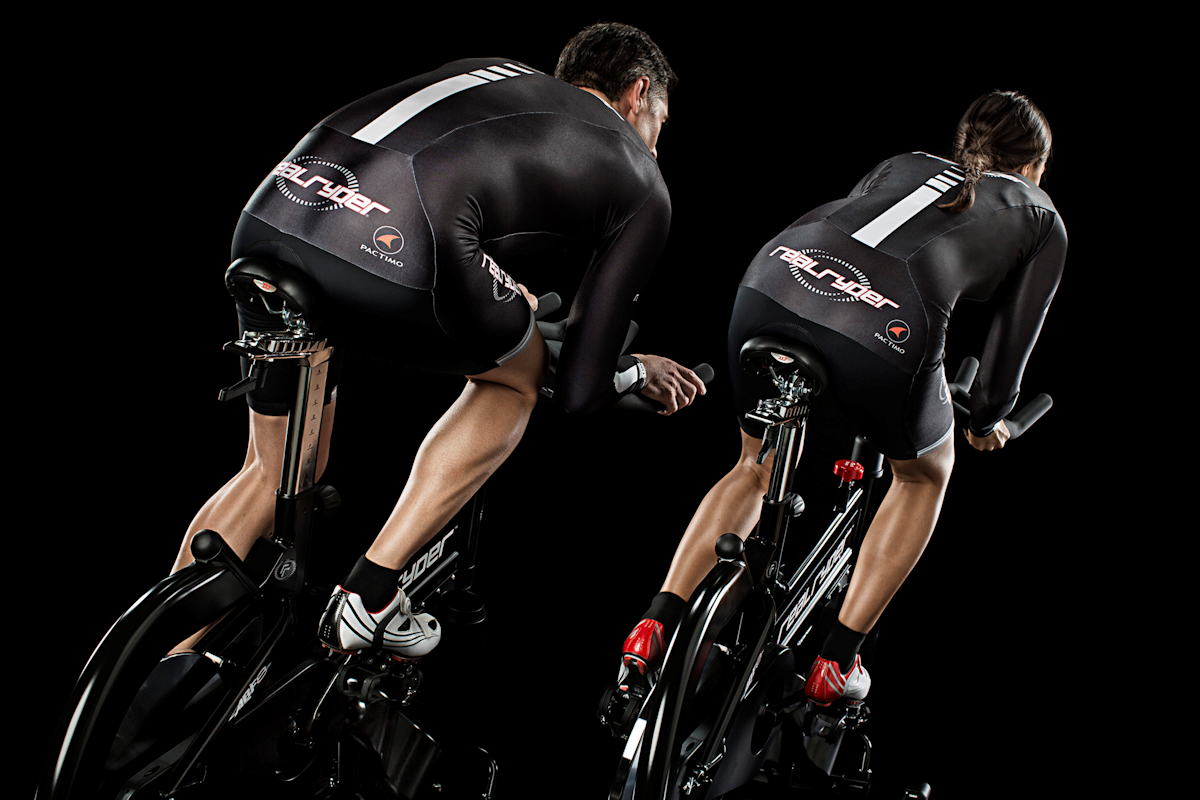 Image courtesy of RealRyder (www.realryder.com)

The Basics: RealRyder indoor bikes were made to mimic the movements of an outdoor bike. As you pedal, the bike moves around through three planes of motion that force riders to maintain better balance as you steer, adjust and pedal for an all-over workout that challenges your core strength. Because you recruit more muscles through leaning and steering the bike, you will burn roughly 20 percent more calories than when riding a conventional stationary bike, according to the RealRyder website. Forty-five to 60-minute class styles vary depending on the facilities that offer the bikes.

Why You Should Try It: If you enjoy outdoor cycling and want to be able to have nearly the same ride inside, seek out a RealRyder class. Most gyms have a variety of pricing packages available.

"RealRyder technology enables a five-in-one workout targeting [your] core, upper body, lower body, cardio and balance. RealRyder bikes are so much fun!" Lawry says.

No matter which class you choose, it is guaranteed that you'll receive a heart-pounding, low-impact workout. As Peter Wimberg, a certified personal trainer and cycling instructor at Cincinnati Sports Club says, "The various options available in indoor cycling classes make it easier for those interested in finding something they enjoy and that will help them achieve their fitness goals. Given the options in class types, bikes, music and instructors, you're bound to find something you like."