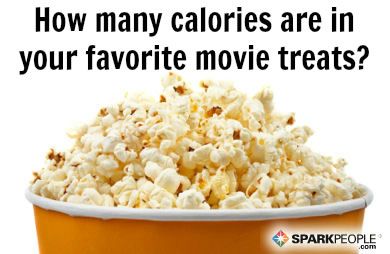 The aroma hits you as soon as you walk through the doors of any movie theater…popcorn! For many people, a trip to the movies isn't complete without a big tub of buttery popcorn and a giant cup of soda. But if you don't choose carefully, that treat could be scarier than the next blockbuster horror flick! With a little planning, you can still enjoy a yummy snack that doesn't wreak havoc on your good eating habits.

In theory, popcorn should be low in calories and high in fiber—a healthy, whole grain snack. And it is when you air pop your own at home. But everything changes when it's made at the theater and becomes a greasy and oil-soaked mess covered in artery-clogging butter or margarine.

A few years ago, when the Center for Science in the Public Interest (CSPI) reported that movie theater popcorn was full of unhealthy fat, the industry immediately made changes, switching from coconut oil to healthier oils, such as peanut. Over the years, however, some chains have switched back to coconut oil to save money and improve flavor.

But just how bad could a tub of popcorn be? On average, a large popcorn (which contains 20 cups) boasts a mind-boggling 100 grams of fat—the equivalent of more than six fast food hamburgers. With about 1,300 calories, that large popcorn packs almost a full day's supply of calories for the average dieter.
Continued ›
Article created on: 3/20/2007