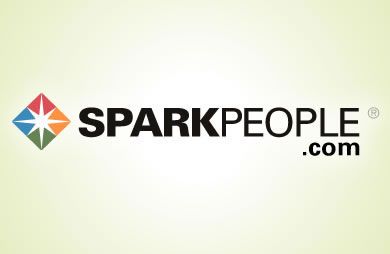 Trying to lose weight while eating enough to support vigorous endurance or strength training can be a very tricky business. Cutting too many calories can cause the body to breakdown muscle tissue to meet its energy needs, and make it impossible to replenish energy reserves in time for your next workout. In turn, both of these consequences can lower your metabolism, making it much more difficult to shed body fat and improve body composition.

Most people who consistently exercise more than 60 minutes per day at high intensity levels need to adjust their nutrition plans in one or more of the following ways:
Adjusting carbohydrate, protein, and fat intake so that the amount of each nutrient is appropriate for your individual body size and the type, intensity, duration, and frequency of your physical activity
Timing meals and snacks in relation to exercise so that the right amount of fuel is available when needed
Using appropriate fluid and energy replacement strategies during long and intense exercise sessions
Below, you'll find some general recommendations in each of these three areas that you can use as a starting point for finding the right combination for yourself. These recommendations are based on a recent survey of studies, presented in the Academy of Nutrition and Dietetics (formerly the American Dietetic Association) Position Statement on Nutrition and Athletic Performance (2004). You can access the full statement at their website, www.eatright.org.

Nutrient Recommendations for Very Active People

The following chart shows how active and very active people can adjust their intake of the three macronutrients (carbohydrates, protein and fat).
Active is defined as taking part in planned, continuous exercise that is equivalent to walking 6-10 miles per day (a calorie expenditure of 600-1000 calories/day).
Very active is defined as taking part in planned, continuous exercise that is equivalent to walking more than 10 miles per day (a calorie expenditure of 1000+ calories/day).
Although aerobic exercise typically burns more calories per training session, most individuals whose major form of training is strength training should consider themselves to be in the "very active" category, due to the nutritional needs associated with larger amounts of lean body mass and the glycogen-depleting effects of extensive, anaerobic strength training.



Nutrient Needs Based on Activity Level and Body Weight


Nutrient

Active

Very Active

Carbs

2.3 to 3.2 grams/lb
Continued ›
Article created on: 10/19/2006
Got a story idea? Give us a shout!
x

Lose 10 Pounds by April 5!
Sign up with Email
Sign up with Facebook
By clicking one of the above buttons, you're indicating that you have read and agree to SparkPeople's
Terms & Conditions
and
Privacy Policy
and that you're at least 18 years of age.