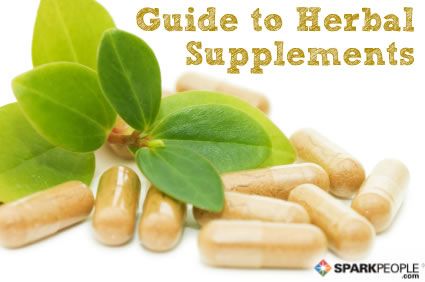 An estimated 18 million adults use herbs in some form, and the sale of these products continues to increase.
Herbal supplements, which come from plants that have medicinal properties, claim to cure, treat, or prevent disease. But when an herbal supplement is billed as "natural" on the label, that doesn't ensure its efficacy, purity, or safety. Although there are proven health benefits for some herbal products, potentially harmful effects exist for others.
Claims about herbal products are often based on folklore or testimonial instead of scientific studies. It is important to read reliable information and search out unbiased sources of research, when available. Because herbal supplements are not standardized, the same herb can be found in different products in varying amounts. This can lead to toxic levels that may cause harmful reactions in the body. Do not assume that "natural" means safe.
To reduce health risks when choosing and using herbal supplements:
Always tell your doctor if you are taking herbs. Herbs can interact with other medications causing serious side effects.
Do not self-treat serious medical conditions with medicinal herbs.
Do not take herbal supplements if you are pregnant or breastfeeding. There is no way to determine what level of herbs may harm a fetus or nursing infant.
Do not give herbal products to children under 3 years of age. Always check with your child's pediatrician first.
Only purchase herbal supplements that display an expiration (or use-by) date, as well as a lot or batch number.
The herbal supplement should state which part of the plant was used to make the product, such as root, leaf, or blossom.
If a blend of ingredients is used in the herbal supplement, the label should list the individual ingredients as well as the amount of each.
Although not required, the supplement should indicate the type of solvent used when processing the herb.
Check for certification symbols, such as:
A United States Pharmacopeia (USP) symbol verifies that the product contains the stated ingredients in amounts and strength, is pure, meets limits for contaminants, and disintegrates quickly.
NSF International verifies products for content and label accuracy, purity, contaminants, and manufacturing processes.
ConsumerLab.com independently tests supplements for purity and active ingredients. A supplement company can pay to have its product evaluated, use the seal of approval, and be listed on the website.
Be a smart shopper! Use the following resources to research beyond the product information provided in stores:
The Health Professional's Guide to Popular Dietary Supplements, Allison Sarubin Fragakis, MS, RD, American Dietetic Association, 2003
The ABC Clinical Guide to Herbs, Blumenthal M, Brinckmann J, Wollschlaegar B, American Botanical Council, 2002
Continued ›
Article created on: 10/26/2005