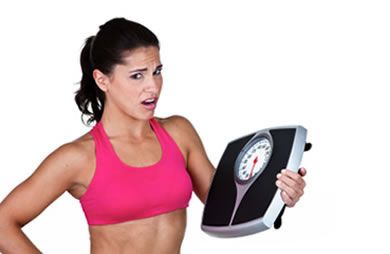 There is a lot of misinformation out there about dieting and exercise. People DO want sustainable results, but many can't judge the difference between quick fixes and the legitimate, permanent strategies for losing weight. Common mistakes may include: skipping meals or snacks, working out on a empty stomach, shunning certain foods or food groups (carbohydrates for example), yo-yo dieting, and not lifting weights for fear of "bulking up". So, what are the TOP metabolism mistakes? How do these mistakes affect a person's progress or overall health, and why do people keep falling into these traps?
Mistake #1: Using Diet Pills
JEN (SparkPeople Community Leader)
I get a lot of "Ask the Expert" questions about diet pills. I think most people know that they shouldn't take them long term, but don't really understand why. Many times they think it's okay to give them a jumpstart to losing weight, or just to keep them from feeling hungry all the time. They don't realize they can accomplish this through the food choices they make and how they space their meals throughout the day. I would have thought that there has been enough negative press about diet pills that everyone would know to stay away from them, but apparently the power of advertising is stronger!
BECKY (SparkPeople Dietitian)
I'm in the nutrition field, and weight loss supplements are a multi-billion dollar industry, with little controls. One can become a millionaire within weeks, and then the FTC and the FDA may shut them down—for a while—until they rephrase their claims on a fancy new bottle with a sexy spokesperson.
NICOLE (SparkPeople Fitness Expert)
I agree with Jen and Becky about the diet pills. For someone with average nutrition knowledge, these claims are easy to believe. Most people don't even question effectiveness, and they assume that since it's on the shelf it's has to be safe.
I think there are a couple reasons people will take these pills. One, they do not understand or know that the FDA does
not
regulate them, and two, the word "natural" makes them think it is safe. In fact, the word "natural" isn't regulated either, so anyone can put it on their label.
Continued ›
Article created on: 8/18/2005