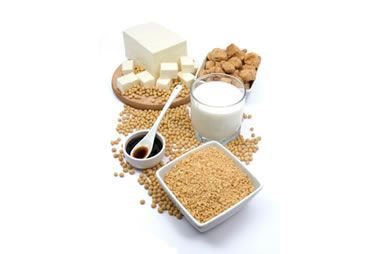 So you've heard of tofu, maybe you've read about it, and perhaps you've even seen it at the supermarket or hanging around the appetizer table at a party. But even though you know it won't hurt you—and you might even like to be introduced someday—you've refrained because you're just not sure. Well this mysterious food doesn't have anything to hide…

Let's start at the very beginning of the tofu story. Tofu was invented over 2,000 years ago in China. Like many great inventions, tofu was an accident. Legend has it that a chef, attempting to flavor soymilk with nigari (a crystallized salt) wound up with curdled soymilk. The adventurous chef then tasted the curdles and fortunately, shared the discovery with everyone. Tofu has evolved over the many years since its discovery, branching off from the original product into a plethora of varieties. All those choices can be confusing for the beginner tofu connoisseur, so here's a guide to all the species of tofu.

Tofu: Plain and Simple
To describe tofu as soybean curd turns many people off, so try this analogy: Cheese is to cow's milk as tofu is to soymilk. Although the flavor is not at all the same as cheese, a similar process is used to make it. While you won't see a product called "plain tofu" on the supermarket shelves, what you will see is basic tofu prepared many different ways. But before we delve into the varieties, let's get the basics straight.
Continued ›
Article created on: 7/6/2005