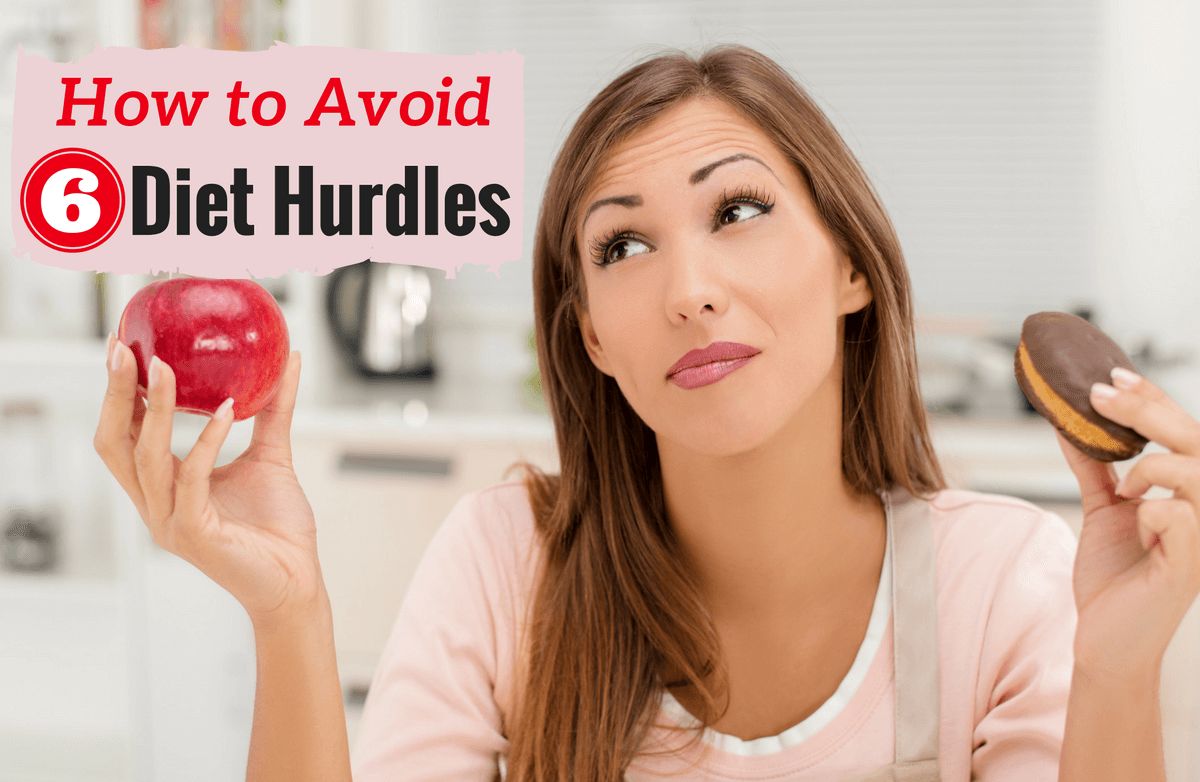 It's the time of year when those New Year's Resolutions are getting more difficult to keep, and the winter weather isn't making it any easier. You probably had a lot of enthusiasm for the first few weeks—you learned some healthy recipes, bought more fruits and veggies, probably even turned down your boss's famous chocolate cake. But as the weeks go by, more obstacles start to creep in. Don't be dismayed! The good news is that there are plenty of helpers to get you over those diet hurdles.
Hurdle #1: "I don't have time to cook."



Helpers:
In anticipation of busy times, prepare batches of food on the weekends and freeze them until needed.

When preparing food, purposely make extra for leftovers.

Plan your meals for the upcoming week and make one weekend trip to the grocery store.

Buy foods that are pre-prepped: bags of chopped vegetables, pre-cut fruits from the produce section, canned beans instead of dried.

Throw all your ingredients into a Crockpot and voila! A healthy, home cooked meal awaits your return from work.

Buy healthy frozen entrees, and meals that take only a few minutes to cook. Examples include: stir fry (look for pre-cut veggies), soup, instant brown rice, oatmeal, and sandwiches on whole wheat bread.

The night before, set-up your breakfast (dishes, utensils, etc), pack your lunch, and plan what you'll do for dinner.
Hurdle #2: I'm suffering from a case of "Portion Distortion."



Helpers:
Order smaller-sized or lunch-sized portions when eating out.

Know serving sizes and be accurate in tracking food choices.

Ask the server to box up half of your entrée before it arrives.

If you are thinking about going for seconds, wait at least 20 minutes to decide if you are truly still hungry.

Avoid buffets and all-you-can-eat dining options.