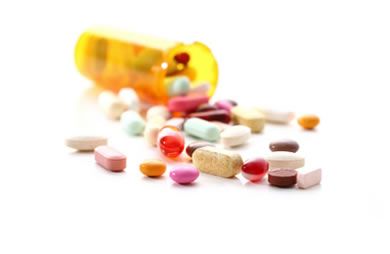 Q: Will carnitine help me lose weight?
A: In theory, carnitine, a derivative of the amino acid lysine, could be a good weight loss supplement because it helps move components of fat into the area in cells where they are burned. There is, however, no solid evidence that carnitine creates a weight-loss effect. In studies of both animals and humans, carnitine supplements have had no effect upon weight loss. Furthermore, some supplements contain the inactive form, which could actually displace the body's own active carnitine with possible undesirable effects. To lose weight, it's more beneficial to reduce your food portions and invest in a good pair of walking shoes rather than carnitine supplements.

Q: Can grape seed extract provide antioxidants that we need?
A: Research suggests grape seed extract contains phytochemicals that can provide powerful antioxidant effects. While most experts consider the extract safe, research has yet to discover if grape seed extract provides any benefit for someone who already eats well. People taking medications should, however, check with their physician before taking it. Some evidence suggests it can produce blood-thinning effects when taken in high doses. For a person eating a healthful, balanced, mainly plant-based diet, an extract supplement may have no effect and could possibly be harmful.
Continued ›
Article created on: 1/5/2004