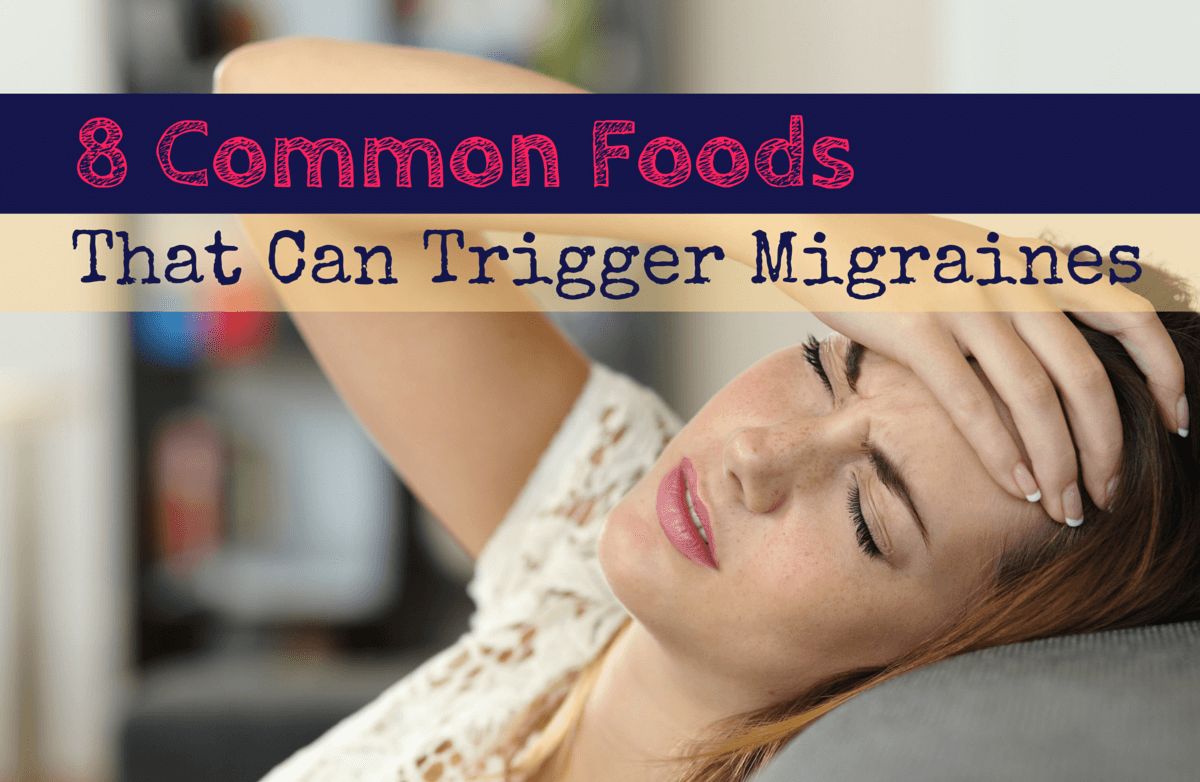 Often described as an intense throbbing or pulsing in one specific area of the head, a migraine headache is a condition that can't--and shouldn't--be ignored. This severe headache can last for a few hours or up to several days. People who suffer from migraines are often left incapacitated, seeking a dark, quiet place to rest and recuperate.

While there are many causes of migraines--and just as many treatment options--looking at your diet is a great place to start.

The foods you eat, how long you go between meals, and the nutritional balance of your meals (ratio of protein to carbohydrates to fat) can all be migraine triggers. Anything that disrupts the body's normal stability can cause a headache. Skipping meals, fasting and experiencing low blood sugar (hypoglycemia) can trigger migraines in some people; eating extremely cold foods can act as the catalyst for others. It is therefore important to maintain a daily headache journal to note the timing of each meal and snack, as well as the foods and beverages you consume if you suspect your diet may be causing your headaches.

TIP: If you're already using SparkPeople's free Nutrition Tracker to log your meals and nutrition, it can double as your headache journal. Jot down your notes about meal timing, spacing of meals, or other possible triggers that aren't related to food (jet lag, stress, poor sleep) in the "Today's Nutrition Notes" section (located just below the food tracker). You can then easily print out your report to take to your doctor appointments.

Be diligent and look for patterns in your daily headache journal that will provide the clues needed to determine your food triggers. For example: Do you often suffer with a migraine 2-3 days after consuming aged cheese or wine? When you become crazy-busy at work and skip lunch, do you suffer with a migraine the following day? This process can be time-consuming and labor intensive, but think of the relief you will experience--and the decrease in migraine frequency and duration--when you discover your triggers. Your treatment plan will be more effective and beneficial.

Common Migraine Triggers in Foods
In the beginning stages of identifying the foods that trigger your migraine, first focus on these big categories.

Alcohol: While red wine is most often cited as a migraine trigger because it contains tyramine (more on that below), all alcoholic beverages can be triggers for certain people. Experiment to discover your specific list of drinks.
Caffeine: Interestingly, research has shown that caffeine may help with the absorption of some pain medications used to treat migraines. But too much caffeine can trigger migraines in many people. Finding your individualized caffeine allotment is crucial. Limiting caffeine intake to no more than 200 milligrams daily (the amount in 1 to 2 cups of coffee, depending on how it's brewed) is often recommended, although some people may discover that they fare better when avoiding caffeine completely. Remember that coffee and tea aren't the only caffeine sources. Soda, energy drinks, chocolate and pain killers like Excedrin also contain caffeine.
Tyramine: This naturally occurring monoamine compound is found in plants and animals. However, with fermentation, decay (or over-ripening) and processing, foods can develop even larger amounts. Tyramine is a migraine trigger for many. Foods to watch include: red wine, beer, avocados, overripe bananas, aged cheese, pork, fermented soy products, nuts, chocolate and meats that have been pickled, aged, smoked and fermented.
Tannins: This bitter plant compound is found in large amounts in coffee, tea, chocolate, red wine and apple juice.
Food Additives: The food additives to monitor as possible migraine triggers include:
Aspartame, the artificial sweetener that goes by trade names such as Nutra-sweet and Equal.
Monosodium glutamate (MSG), a flavor-enhancing ingredient used in many foods such as salad dressing, frozen dinners, Chinese food, canned vegetables, canned soups and processed meats.
Nitrates and nitrites. These food additives are used to preserve a food's color, enhance flavor, and protect against dangerous and toxic bacterial growth. They can be found in hot dogs, bacon, ham, processed poultry and cured meats.
Just Show Me the List:
Continued ›
Article created on: 5/14/2013