Buying and Storing
For sweet onions, cooking onions and shallots, look for bulbs that are undamaged, with no soft spots and their papery skins intact. For leeks and green onions, seek produce that's clean, with leaves that are deep green and not withered or wilted. Chives are often sold in plastic packages in the produce section; look for deep green color and no wilting. Alliums with papery skins may be stored in a cool, dark place with room to "breathe" but should not be stored closely with potatoes. Leeks and green onions should be refrigerated for up to two weeks.

Alliums are also available in processed form, as in freeze-dried chives or onion granules or powder. These dried variations are fine for use in recipes like dressings or dips, but are not a good substitute for raw onion in cooking.

Cooking
Calorie-for-calorie, onions pack a huge flavor wallop, whether you eat them raw or cooked. Some people love the sharp, pungent taste of raw onion—even though it can linger on the breath for hours after eating. If raw onion disagrees with you (or other people in the room with you!), don't worry: Cooking onions doesn't damage their nutritional benefits as long as you don't cook them for more than seven minutes.

As a convenience, you can prepare chopped onions in advance and freeze them in small containers for later cooking; however, their flavor may lessen a bit. With raw alliums used in dressings or salsas, you can tame the strong taste by rinsing chopped onions (or scallions or shallots) under cold water in a strainer for a minute or two. Onions can be grilled, or cooked over low heat for a long time to caramelize them.

These recipes make excellent use of onions and their kin: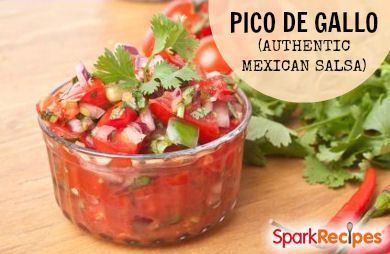 Pico de Gallo
Use red onion or green onions in this classic fresh salsa recipe.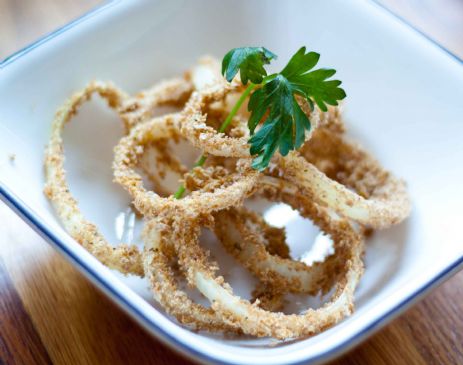 Baked Onion Rings A more healthful alternative to deep-fried onions, these work best with the sweet onion varieties (Candy, Vidalia or Walla Walla).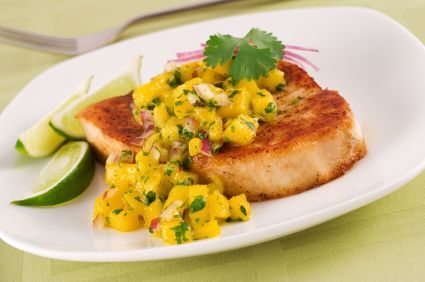 Island Chicken with Pineapple Salsa
Diced red onion gives a real kick to an interesting fruit-based salsa to top chicken or fish.










Tangy Cucumber and Onion Salad
Thinly sliced onion and a splash of vinegar liven up a refreshing summer salad.










Sources
What's New and Beneficial about Onions, from The World's Healthiest Foods

Onions, from SELF Nutrition Data

Calories in Onions, Spring Or Scallions, from Calorie Count