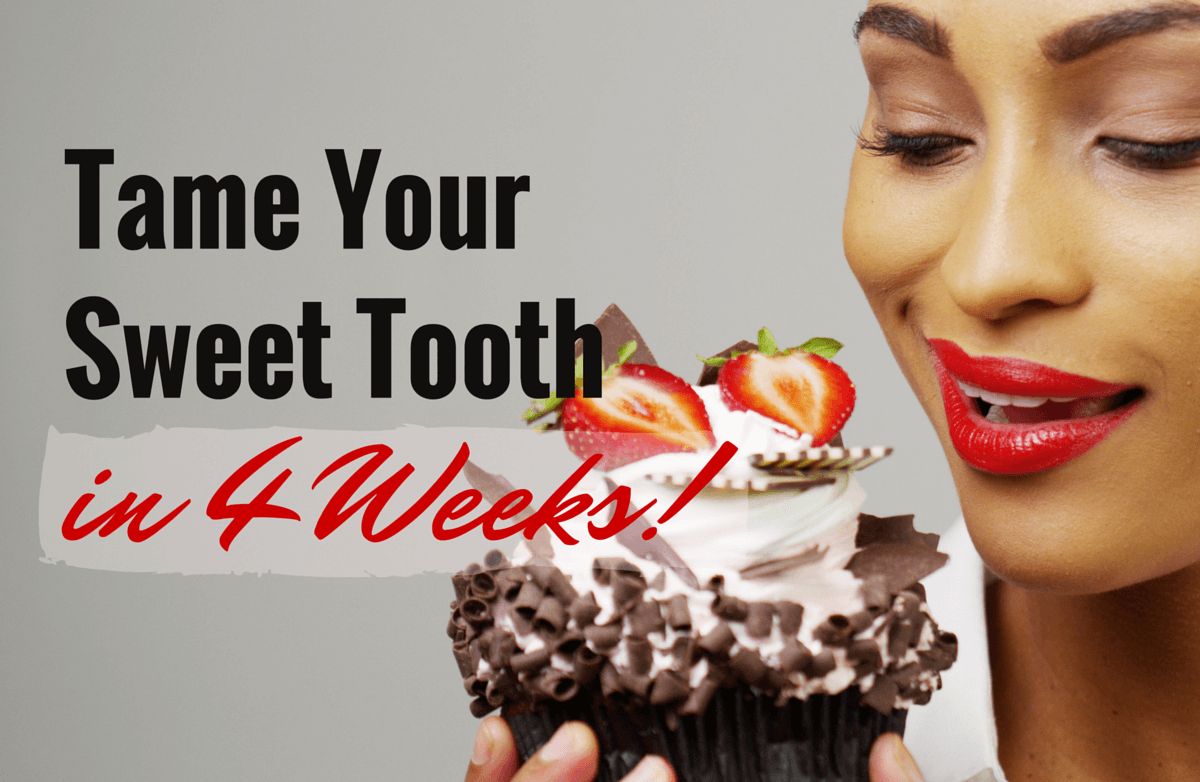 That white, powdery substance just makes you feel good. You can't get it off your mind, and you keep coming back for more. The more you have it, the more you want it! But even when you try to stay away from it, it finds ways to sneak into your life almost daily. What can you do?

We're not talking about some dangerous or illegal drug here; we're talking about sugar. Although it's considered harmless in comparison, sugar, in excess, can cause a host of problems for a lot of us: cravings, binge eating, weight gain and heart disease among them. According to the USDA, the average American consumed 151 pounds of sugar in 1999—an all time high. Since then, consumption has dropped slightly and in 2010 the average American consumed 132 pounds. (To put that into perspective, consider that the number was just 4 pounds in the year 1700.) At least half of the sugar we consume comes from soft drinks, fruit drinks, and sports drinks. The rest sneaks into our diets in the form of ketchup, teriyaki sauce, chocolate milk and the obvious sweets like cookies, cakes, ice cream and even breakfast cereal. Surprisingly, some "healthy foods" such as yogurt and instant flavored oatmeal can pack in 20-30 grams (5-7 teaspoons) of unnecessary added sugar! It seems like we're drowning in sugar, and nobody is wearing a life vest.

The American Heart Association (AHA) recommends that we limit our daily sugar consumption to 7% or less of our daily calorie intake—that's about 6 teaspoons (100 calories) for women and 9 teaspoons (150 calories) for men. But that adds up fast. Just one 12-ounce can of regular soda contains 8-10 teaspoons of sugar and 130-150 calories. One glazed donut contains 6 teaspoons, and a half cup ice cream (the standard serving size, although most portions are much, much larger) contains 4 grams of added sugar!

Why Should You Care? Is Sugar Actually Bad for You?
Well, aside from the increased bulge around the waistline, diets high in sugar are strongly linked to an increased risk for type 2 diabetes, elevated triglycerides, low HDL (good) cholesterol levels, and heart disease. Sugar intake has also been linked to depression, migraines, poor eyesight, autoimmune diseases (such as arthritis, and multiple sclerosis), gout and osteoporosis.

Recent research has shown that a high intake of carbohydrates, including sugar, releases a feel good chemical in the brain called serotonin. Think of how you feel after indulging in a high sugar meal or treat—almost euphoric, right? The high of a sugar rush is temporary though. After a few hours—or even a few minutes—you start to crash and you become tired, fatigued and lethargic.

Although sweet foods are tempting and delicious to most people (blame Mother Nature for that!), the more sugar you eat, the higher your tolerance becomes. So if you have a strong sweet tooth or intense cravings for sugar, chances are not that you were born that way, but that your dietary habits and food choices created the sugar monster you may have become.

Fortunately, we can reverse this tolerance in just a couple of weeks by cutting out sugar. Once you have decreased your threshold, something that tasted perfectly sweet a few weeks ago, will begin to taste too sweet to eat, and that can help you reduce your intake of the sweet stuff.

Cutting Out Sugar: A 4-Week Action Plan
While the occasional sweet treat won't make or break your weight loss or your health, many people have trouble stopping after a sensible portion or saying no to sugar when it's available. If you feel out of control around sugar, then a sugar "detox" is a great way to reduce your cravings, eat better, and bring sugar back to where it belongs: as an occasional treat that you consciously choose to eat in a mindful manner, not a daily treat occurrence that controls you.

Follow this month-long plan to break your sugar addiction!
Continued ›
Article created on: 8/23/2011