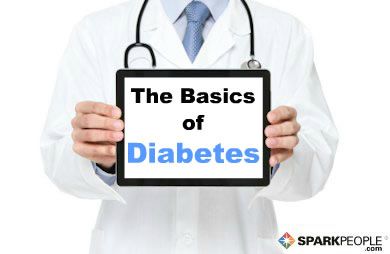 What Is Diabetes?
Diabetes is a condition that causes high blood sugar levels. It is a chronic disease that can be managed but not cured. It does not go away. Knowing as much as you can about the disease is the first step to managing it effectively.

What's Going On
Much of the food you eat is digested and changed into glucose. Glucose is the body's main energy source. It is carried through the blood stream into the body's cells. Once inside the cells, glucose is converted into energy. Insulin helps glucose get into the cells. Insulin is a hormone made in the pancreas that attaches to cells in the body and opens the cells, allowing glucose to get inside and be converted.

Diabetes is caused by a breakdown in this process. Insulin is either absent or poorly used, so glucose stays in the bloodstream. Glucose that stays in the bloodstream causes blood glucose levels to rise.
Continued ›
Article created on: 3/25/2004