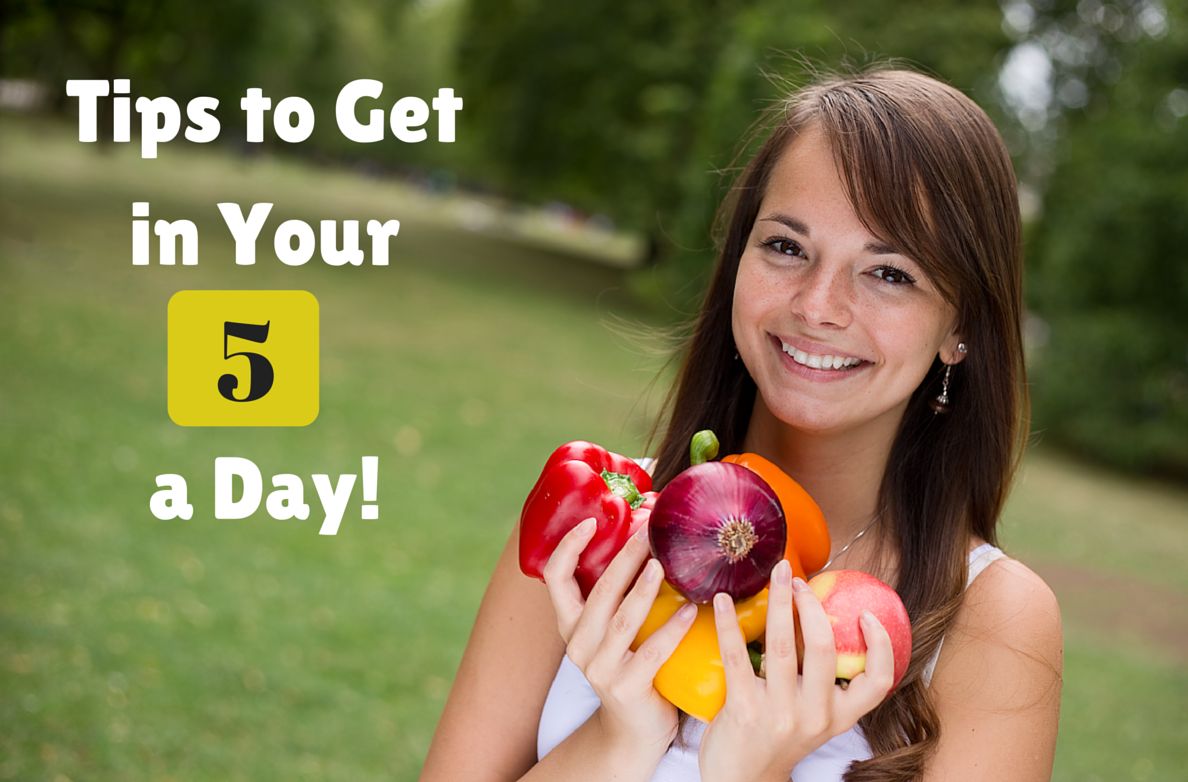 "Eat your fruits and vegetables." We've heard it all of our lives. If only it were so simple.

Our bodies crave fruits and vegetables more than just about any other food because we tend to get far fewer of them than we need. We often think we'd survive just fine on 2-3 servings a day – or less. But the Centers for Disease Control and Prevention and the USDA both recommend at least 5 servings per day! What you're missing could be the difference between just surviving and all out thriving.

With just a little thought and a tiny bit of effort in snack preparation, you can make these nutritious foods more convenient and accessible.

Tips and Tricks

Add fruit to your cereal, oatmeal, waffles or pancakes at breakfast.
Create your own yogurt flavors with plain yogurt and different combinations of fresh fruit.
Snack on raw vegetables or fruits instead of chips or pretzels. Keep sugar snap peas, raisins or carrot sticks in your car, your office or your backpack.
Use chunky salsa instead of thick, creamy snack dips.
Drink 100% juice instead of addictive coffee, tea, or soda.
Going out to lunch? Take a trip to the grocery salad bar. Use lots of dark green leaves and other vegetables instead of piling on all of the extras like eggs, bacon and cheese.
Add frozen veggies to any pasta dish. It's an easy way to get in another serving of the good stuff.
Keep fruits and vegetables in line of sight. Grapes, oranges, bananas, and apples make a colorful bowl arrangement on the table. If you see them, you will eat them.
Continued ›