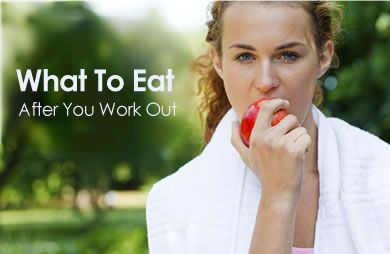 Everyone knows that athletes must plan and time their meals and snacks very carefully to reach their performance goals. But what about the rest of us? You try to squeeze in 30-60 minutes of exercise most days of the week. Do you have to be careful about what you eat before and after your workouts, too?

If you're eating a healthy diet and getting enough calories to support your activity level, you can probably rely on your own appetite, energy levels, and experience to tell you whether you need to eat anything before or after exercise and what it should be. The basic rule here is: Find out what works best for you, and do that.

There are some advantages to knowing how your body works and what it needs to perform at its best. The bottom line for healthy weight loss and fitness sounds simple: You have to eat fewer calories than you use up — but not fewer than your body needs to function at its best.

The size, timing, and content of your pre- and post-exercise meals and snacks can play an important role in your energy levels during your workout, how well your body recovers and rebuilds after your workout, and whether the calories you eat will be used as fuel or stored as fat. Here's what you need to eat and drink to get the results you want!


Your Post-Exercise Fluid Needs
Most moderate exercisers will lose about one quart (4 cups) of fluid per hour of exercise, so try to drink about 16-20 ounces of water shortly after your workout to aid the recovery process. If you sweat a lot or the weather is hot and/or humid, consider weighing yourself before and after exercise, and drinking an ounce of water for every ounce of weight you've lost. Because heavy sweating also causes loss of minerals and electrolytes, consider using a sports drink with electrolytes if you need to replace more than 2-3 cups of fluid.


Your Post-Exercise Meal or Snack
As long as you're staying within your overall range for the day, you don't need to be obsessive about matching the following calorie and nutrient ratios perfectly. Just be careful not to fall into the very common trap of thinking that it's OK to eat anything and everything in sight because you just worked out. Many people are very hungry after a workout, making it easy to eat more than you really need, or choose foods that won't really help your body. Eating too much of the wrong thing can do the opposite of what you want—cause your body to store that food as fat instead of using your post-workout food to refuel and repair your muscles.
Continued ›